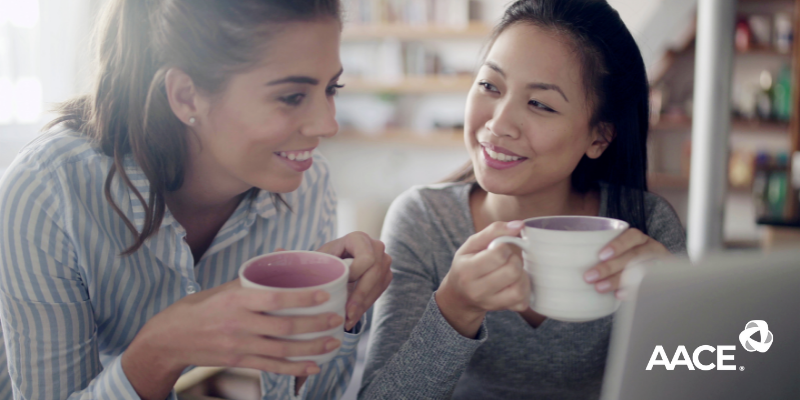 Now Live - AACE Community Engagement
Interested in engaging with your peers about the latest endocrine news and advancements? Now you can connect with our global community of health care professionals by visiting our disease state discussions. Written by our team of disease state network health care professionals, our medical experts will post discussion topics and articles for you to comment on, ask questions, and share your knowledge. Topics will cover the broad spectrum of patient care, novel treatment recommendations, clinical practice guidelines, latest news, and much more. As the leading endocrinology association, with thousands of care team members from all over the world, we welcome you to collaborate and engage with our community. Together we can share, innovate, and advance patient care.
Join the conversation! Here's how: 
Click on the disease state topics listed below to read the latest articles, meet our network ambassadors, and engage with your peers by posting a comment.
2021 - 2022 Disease State Network Chairs
Robert A. Wermers, MD, FACE
Chair, Bone and Parathyroid
Rochester, MN

Cecilia Low Wang, MD
Chair, Diabetes
Aurora, CO

Betul Hatipoglu, MD
Chair, Cardiometabolic and Lipids
Beachwood, OH

Monica Agarwal, MD, FACE
Chair, Nutrition and Obesity
Birmingham, AL

Diane Donegan, MD
Chair, Pituitary, Gonad, Adrenal and Neuroendocrine
Indianapolis, IN

Benjamin J. Gigliotti, MD
Chair, Thyroid
Rochester, NY
Join the conversation by letting us know what topics you're most interested in learning about by leaving a comment below.