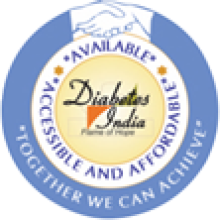 AACE Eugene T. Davidson, MD, Public Service Award
The Research Trust of Diabetes India
The Research Trust of Diabetes India is a leading National and International organization in diabetes care. Founded by the late Dr. S. M. Sadikot, it is a platform where clinicians, diabetes care providers, researchers, and industries convene with the aim of promoting, supporting and enhancing the development of treatments for diabetes. The organization is currently being led by Dr. S. R. Aravind, President and Dr. Banshi Saboo, Secretary.
AACE Excellence in Humanities Award
Ved Gossain, MD, FRCPC, MACP, FACE
Dr. Gossain is the Swartz Professor of Medicine and former Chief of the Division of Endocrinology and Metabolism (emeritus), at Michigan State University (MSU). He established the Endocrinology Fellowship Program at MSU and served as the program director from its inception in 2006 to 2013. Dr. Gossain was also instrumental in establishing the "India council "now endowed in the Asia study center at Michigan State University and served as its director for several years. Dr. Gossain is presently serving as the chair of  the Governing council of the senior physicians' section of the AMA. He has been an active clinical researcher and has published over 80 original papers and several book chapters. When he arrived in the USA in 1967, he had a total of $8 dollars on him. He has recently published his autobiography entitled "My journey through the United States: $8 dollars and No dream".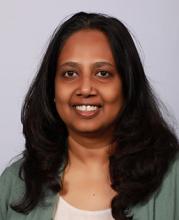 AACE H. Jack Baskin, MD, Endocrine Teaching Award
Geetha Gopalakrishnan, MD, FACE
Dr. Gopalakrishnan is an Associate Professor of Medicine at Warren Alpert Medical School of Brown University. She is also the Program Director for the Fellowship Program in Endocrinology, Diabetes and Metabolism and the Director of the Endocrine Division at Warren Alpert Medical School of Brown University. Dr. Gopalakrishnan has led medical education efforts at the local, regional and national levels developing program for both educator and trainee. She is the Past President of Association of Program Directors in Endocrinology, Current President of New England Endocrine Alliance and serves on the American Association of Clinical Endocrinology Board of Directors.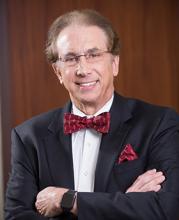 Outstanding National Clinician Award
Victor L. Roberts, MD, FACE
Dr. Victor Lawrence Roberts is a Professor of Internal Medicine at the University of Central Florida College of Medicine, Clinical Professor of Clinical Sciences at Florida State University College of Medicine and practicing Endocrinologist with Endocrine Associates of Florida. He is a Fellow of the American College of Endocrinology (FACE) and has served as an AACE leader in numerous roles including the national board of directors,  Vice-Chair of the Scientific and Clinical Congress and manuscript reviewer for Endocrine Practice. Dr. Roberts has also been recognized in Marquis Who's Who in Medicine and Healthcare, a Castle Connelly Top Doctor and in Best Doctors In America®.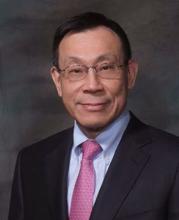 Outstanding Service Award for the Promotion of Endocrine Health to the Underserved
George King, MD
Dr. King is the Senior Vice President, Chief Scientific Officer at Joslin Diabetes Center, as well as the Thomas J. Beatson, Jr. Chair Professor of Medicine and Ophthalmology at Harvard Medical School. He has published over 300 papers and multiple books and patents. Dr. King's work focuses on finding the causes of diabetic complications, founder of The Medalist Study to discover new treatments for diabetic complications and understanding the reasons for the high rate of diabetes in Asian Americans. His laboratory discovered that VEGF protein is most responsible for causing the severe form of diabetic eye disease. Dr. King is a member of The Association of American Physicians and a fellow of The American Association for the Advancement of Science.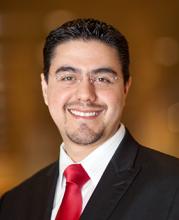 AACE Rising Star in Endocrinology
Juan P. Brito, MD
Dr. Brito is an endocrinologist and professor of medicine at the Mayo Clinic in Rochester, MN. He is the director of the Shared Decision Making National Resource Center at Mayo, the Quality Chair in the Division of Endocrinology, the principal investigator at the Knowledge and Evaluation Research Unit, and a guideline methodologist for the Endocrine Society. He is the principal investigator of two R01 grants from NIH and co-investigator of multiple grants from AHRQ and PCORI. His research describes the magnitude of the global epidemic of thyroid cancer diagnosis and its overtreatment, the use of L-thyroxine in the United States, and current treatment trends for Graves' disease. He has over 200 peer-reviewed publications and has recently received the 2021 Early Career Investigator Award from the Endocrine Society and the 2022 Van Meter Award from the American Thyroid Association.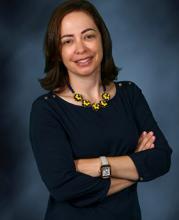 AACE Rising Star in Endocrinology
Joanna Miragaya, MD, PhD, FACE
Dr. Miragaya is currently in private practice at Wellstar Health System, GA. She is certified in Radioactive Iodine through the AACE pathway and was inducted as a Fellow of the American College of Endocrinology in May 2016. She remains committed to graduate medical education and is actively involved with the Wellstar Kennestone Internal Medicine residency program. Dr. Miragaya advocates for high quality clinical guidelines as the Vice-Chair of the AACE Clinical Practice Guidelines Oversight Committee. She is currently serves as President of the Georgia Society of Endocrinology, and has completed the leadership program by the American Medical Women Association.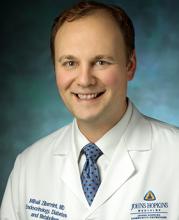 AACE Rising Star in Endocrinology
Mihail Zilbermint, MD, MBA, FACE
Dr. Zilbermint is an Associate Professor of Clinical Medicine at Johns Hopkins University School of Medicine. He is the Chief and Director of Endocrinology, Johns Hopkins Community Physicians Suburban Hospital in Bethesda, MD. After completing endocrinology fellowship at the National Institutes of Health, he established the Endocrine Hospitalist program at Johns Hopkins Medicine, a specialized clinical consultation team designed to promote better glycemic control in hospitalized patients. Zilbermint is a passionate educator: he organized endocrine hospitalist rotations for internal medicine and pharmacy residents, endocrinology fellows, and advanced practice providers who are interested in learning about fast-paced inpatient endocrine care.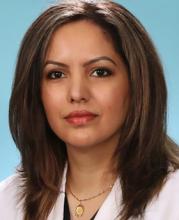 AACE Rising Star in Endocrinology
Sina Jasim, MD, MPH
Dr. Jasim is an Associate Professor of Medicine in the Division of Endocrinology, Metabolism and Lipid Research at Washington University in St. Louis School of Medicine. Her clinical and research interest focus on thyroid nodules, thyroid cancer as well as Endocrine neoplasia with focus on MEN syndromes and Adrenal tumors. She mentors residents and fellows as part of her Job as core faculty in Endocrine fellowship program at Washington University. Dr. Jasim has served on multiple AACE committees since 2017 including Clinical Practice Guidelines, Education, and Annual Meeting planning committees, and as the AACE Thyroid DSN chair from 2020-2021. Dr. Jasim has published more than 40 peer reviewed manuscripts and multiple editorials, book chapters and podcasts. She is currently the Editor-in-Chief for ACCR - AACE Clinical Case Reports journal since.
Master of the American Association of Clinical Endocrinology (MACE) Distinction
Om Ganda, MD, FACE
Dr. Ganda is the Medical Director of Lipid Center, at the Joslin Diabetes center, and an Associate Professor of Medicine at the Harvard Medical School, Boston, MA   He has been a co- investigator in a number of NIH-funded clinical trials, including the landmark DCCT/EDIC and DPP, and several studies related to lipids and cardiovascular disease, including the REDUCE-IT trial and PROMINENT trial. He has > 200 peer-reviewed publications, including > 120 original publications, and 31 book chapters.  His major activities and contributions to AACE/ACE include Board membership, Lipid task force, Associate Editorship for Endocrine practice, numerous lectures at AACE conferences globally, and Distinguished clinician award by AACE-NE, 2016.
Master of the American Association of Clinical Endocrinology (MACE) Distinction
Sandra L. Weber, MD, FACP, FACE
Dr. Weber currently practices endocrinology in Greenville, South Carolina, where she is one of the founding faculty at the University of South Carolina School of Medicine-Greenville. She is involved in the residency teaching program, is active in clinical research, and serves as Chief of the Division of Endocrinology and Chair of Continuing Medical Education at Prisma Health System. Dr. Weber was inspired by the concept of AACE by founding president, Dr. Yank Coble. She is a career-long member who joined during her fellowship when adopted by Dr. Paul Jellinger during the Adopt-A-Fellow campaign. She served as President of the Carolinas Chapter-AACE from 2006 to 2008 and was Chair of the 24th Annual AACE Scientific & Clinical Congress Program Committee. Dr. Weber was honored to serve on the Executive Committee and as the AACE President from 2019-2020.
Yank D. Coble Jr., MD, Distinguished Service Award
Felice A. Caldarella, MD, MBA, FACP, CDCES, FACE
Dr. Caldarella is currently a Contractor Medical Director with Noridian Healthcare Solutions. Dr. Caldarella was President of the American Association of Clinical Endocrinology from 2021-2022. In countless hours of service as a member of AACE, Dr. Caldarella volunteered and led numerous committees, was on the Board of Directors, and held Officer positions. Dr. Caldarella tirelessly advocated for and was steadfastly committed to furthering AACE's mission and vision. Under Dr. Caldarella's leadership, AACE saw creative program planning that included expansion of educational activities to primary care providers, allied health professionals and the international community. Global expansion has been one of the successes of AACE in recent years reaching thousands of colleagues in the international community. Dr. Caldarella also led the development of AACE's 2022-2025 Strategic Plan. The heavy lift entrusted to Dr. Caldarella and the Board of Directors of AACE to rebrand and expand the organization was pivotal to the future of our organization and our field. Dr. Caldarella has been recognized as a Fellow of both the American College of Physicians and the American Association of Clinical Endocrinology.
Alan J Garber, MD, PhD, MACE, Lectureship for the Prevention and Management of the Complications of Diabetes
Irl Hirsch, MD, MACP
Dr. Hirsch is Professor of Medicine at the University of Washington School of Medicine. 
From both a research and teaching point of view, Dr. Hirsch's career has focused on studying the best strategies for the use of insulin therapy in both type 1 and type 2 diabetes. More recently, he has become more interested in glycemic data management and its relationship to more traditional diabetes biomarkers. Dr. Hirsch is currently evaluating glycemic monitoring strategies and better methods for treating diabetic kidney disease in addition to the skin pathology occurring from insulin pump therapy. Over the years, he has been a passionate advocate for patients ensuring access and affordability for insulin and glucose monitoring technology. Dr. Hirsch has authored more than 300 research papers, more than 60 editorials, and numerous book chapters.
Hossein Gharib, MD, Educational Lectureship
Elizabeth Pearce, MD, MSc, FACE
Dr. Pearce is a Professor of Medicine and the Endocrine Fellowship Program Director at Boston University School of Medicine in the Section of Endocrinology, Diabetes, and Nutrition. She was the 2018-2019 President of the American Thyroid Association and serves as the Regional Coordinator for North America for the Iodine Global Network. Dr. Pearce is a Deputy Editor at the Journal of Clinical Endocrinology and Metabolism and has served in multiple additional editorial roles, including as an Associate Editor for Endocrine Practice, Clinical Thyroidology, and Thyroid. She co-chaired the 2017 American Thyroid Association's Thyroid in Pregnancy Guidelines Task Force and is a member of the current task force for revising that guideline. Her research interests include the sufficiency of dietary iodine in the U.S., thyroid function in pregnancy, the thyroid effects of environmental perchlorate exposure, and the cardiovascular effects of subclinical thyroid dysfunction. 
Frontiers in Science and Distinction in Endocrinology Award
Richard Auchus, MD, PhD, FACE
Dr. Auchus is the James A. Shayman and Andrea S. Kevrick Professor of Translational Medicine in the Departments of Pharmacology and Internal Medicine in the Division of Metabolism, Endocrinology, and Diabetes at the University of Michigan. He also serves as Chief of the Endocrinology Section at the Veterans Administration Ann Arbor Healthcare System. He and his group are active in research projects ranging from basic chemical principles of steroid biosynthetic enzymes and steroid mass spectrometry to clinical trials and translational investigation in disorders of the pituitary, adrenal, ovaries, and testes that cause hypertension, infertility, and obesity. His clinical interests also focus on pituitary, adrenal, and reproductive diseases that involve disorders of steroid production, and he is particularly interested in the care of adults with genetic disorders of steroid biosynthesis and action. Dr. Auchus has authored over 330 journal articles and 30 book chapters, and he has lectured in a wide range of national and international conferences.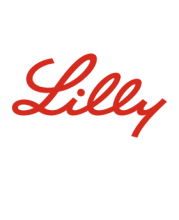 AACE Outstanding Corporate Partner Award
Lilly
Lilly unites caring with discovery to create medicines that make life better for people around the world. Lilly has been pioneering life-changing discoveries for nearly 150 years, and today their medicines help more than 47 million people across the globe. Harnessing the power of biotechnology, chemistry and genetic medicine, Lilly scientists are urgently advancing new discoveries to solve some of the world's most significant health challenges, redefining diabetes care, treating obesity and curtailing its most devastating long-term effects, advancing the fight against Alzheimer's disease, providing solutions to some of the most debilitating immune system disorders, and transforming the most difficult-to-treat cancers into manageable diseases. With each step toward a healthier world, Lilly is motivated by one thing: making life better for millions more people. That includes delivering innovative clinical trials that reflect the diversity of our world and working to ensure our medicines are accessible and affordable.