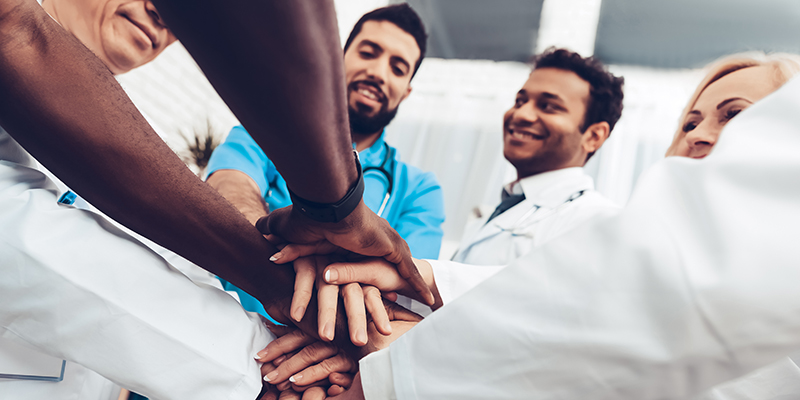 October 14, 2020
This World Diabetes Day, we at the American Association of Clinical Endocrinology (AACE) extend our support to those in the endocrine care team who help diabetes patients every day. Now with a new brand and name that more clearly defines AACE as a community of individuals who work together to elevate the practice of clinical endocrinology, we are committed to expanding diabetes education with a more inclusive approach — with endocrinologists leading the way. 
To aid in this commitment, we'd like to share with you a few educational resources open to a wider diabetes care team audience:
IDEA: Innovating Decisions and Empowering Action in Diabetes Management: Created in collaboration with several leading organizations, the IDEA program's goal is to improve participants' understanding of glucose monitoring, report interpretations and the use of this information to optimize therapeutic management, leading to practice transformation and increased shared decision-making. This course is FREE and worth CME/MOC credit. Enroll here.
Our continuously enhanced Diabetes Resource Center is a go-to spot for health care professionals, and it includes the most recent guidelines, treatment algorithm, educational slides and more. 
We also recognize that diabetes education should not be limited to health care professionals. Patients and their families need to know how to recognize episodes of hypoglycemia and act quickly, as well as how to prepare for emergency situations. As part of our global outreach, we have created and shared this helpful information through The Lowdown on Low Blood Sugar campaign and My Diabetes Emergency Plan. 
As an association, we work to set the highest standards of care by providing clinicians, care teams and the public with education, support and hope. When you think about World Diabetes Day today, we encourage you to take action to enhance the lives of diabetes patients with one of our helpful programs, and we hope to see you in the future as we develop more valuable, inclusive educational opportunities.