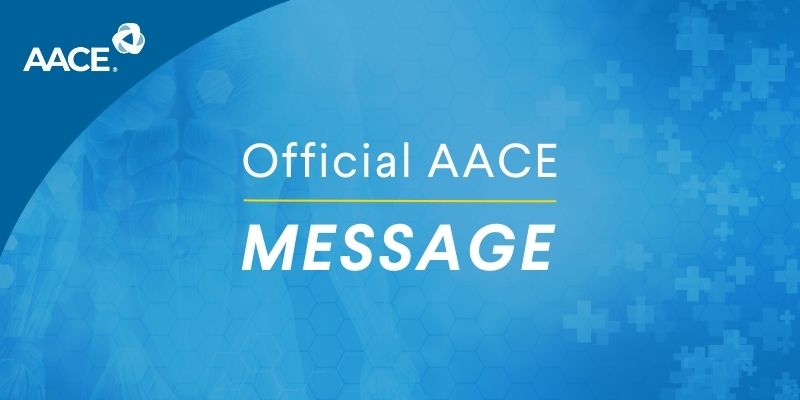 June 2023
Greetings AACE Community,
As we celebrate the success of our Annual Meeting in Seattle, on behalf of our Board of Directors, we would like to announce the appointment of Suzanne Berry, CAE, as the Interim CEO of AACE.
Suzanne has had over forty years of outstanding leadership experience in the association universe and, in particular, she has held prominent leadership roles, including as interim CEO, with multiple medical organizations including the American Diabetes Association, the International Society for Clinical Densitometry, the International Association for the Study of Pain, and the American Academy of Anesthesiology Assistants. She is known for operational excellence and exceptional relationship-building with internal and external stakeholders.
Ms. Berry will also assist AACE in the search for a permanent CEO, which has begun, under the leadership of Dr. Susan L. Samson, President-Elect of AACE.
We will be launching some bold new initiatives and anticipate your engagement and support in the coming months. Suzanne will assume her position beginning July 1, 2023. The board and the staff look forward to working with her closely in achieving our mission: "Elevating the Practice of Clinical Endocrinology to Improve Global Health."
As always, please feel free to reach out. Hope to see you soon!
Sincerely,
S. Sethu K. Reddy, MD, MBA, FRCPC, FACP, MACE
President, American Association of Clinical Endocrinology
Susan L. Samson, MD, PhD, FRCPC, FACE
President-Elect, American Association of Clinical Endocrinology