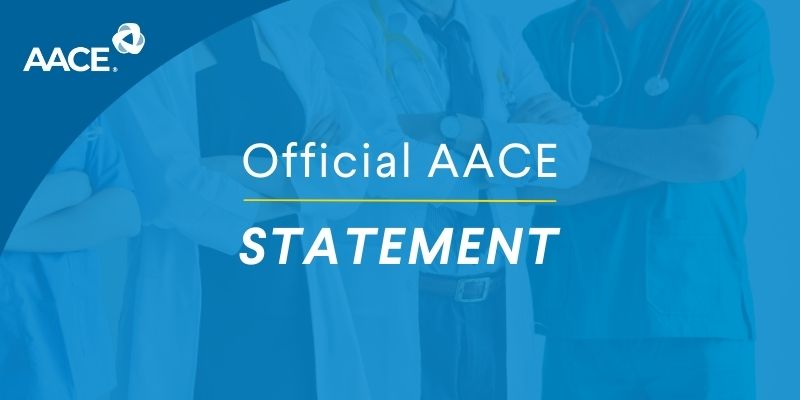 October 5, 2022
Statement from the American Association of Clinical Endocrinology (AACE)
We are a global, inclusive community of more than 5,700 endocrine-focused clinical members, affiliates and partners from every walk of professional life.
Our mission is elevating the practice of clinical endocrinology to improve global health. Our vision is achieving healthier communities through endocrine innovation, education, and care.
In February, 2022, AACE supported an urgent call for action to address the serious health delivery issues that patients with diabetes were facing in the Tigray Region of Ethiopia as a result of the ongoing conflict between the Federal Government and the Tigray Regional Government.
AACE is deeply concerned to learn that there continues to be barriers to delivery of life-saving supplies and medications to innocent people of Tigray, suffering with diabetes. Many of the patients who depend on insulin, including all with Type 1 diabetes are at risk of dying without access to their insulin. We concur with the position of the International Diabetes Federation (IDF), that this is an apolitical humanitarian tragedy which can and should be averted.  
In accordance with the Geneva convention, AACE urges both government organizations and non-government organizations, including manufacturers, to strive to improve access to life-saving treatments for diabetes in the Tigray region. AACE encourages the Government of Ethiopia to collaborate with internal and external humanitarian agencies and to ease access to medical supplies.
AACE supports access to the latest clinical advances and therapeutics including insulin, to improve the health and the lives of those who live with diabetes.
Reference:
https://www.idf.org/news/278:idf-urges-the-ethiopian-government-to-ensure-access-to-essential-diabetes-medicines-and-supplies-in-tigray.html