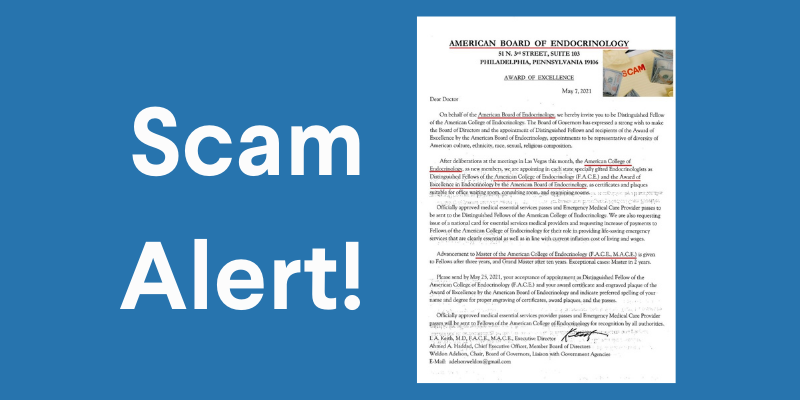 May 2021
Community alert!
We have been notified of several recent fellowship and medical board scams that are targeting physicians by offering a medical certification and/or endocrinology fellowship designation (FACE) from a medical association for a fee. Physicians and medical practices are not immune to fraud schemes and we encourage our community to take caution when receiving any emails or information from organizations which have a similar name to AACE. One in particular that has been circulating is from the "American Board of Endocrinology". AACE is not associated with this organization. Please be alert for phishing emails and letters. Offers that sound too good to be true probably are. Reach out to our team at membership@aace.com if you have received any concerning money requests from an organization similar to AACE promising false certification or designation for further investigation.
Members who believe they have been victimized by this or a similar scheme should immediately report the incident to local authorities.
For more information about recent medical scams, view this press release from the Attorney General warning on the American Board of Internal Medicine.