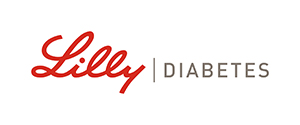 October 16, 2020
Lilly has launched "Insulin Affordability: Learn. Act. Share." to encourage those who use Lilly insulin to:  
Learn about our affordability options 

Act by visiting insulinaffordability.com or calling the Lilly Diabetes Solution Center 

Share this important information with others who may benefit from our solutions.  
Lilly's suite of solutions includes the Lilly Insulin Value Program, which reduces the out-of-pocket cost for most Lilly insulins to $35 per monthly prescription. People without insurance, as well as those with commercial insurance, are eligible for the savings.  
Beginning in January 2021, people enrolled in participating Medicare Part D insurance plans will be able to access their Lilly insulin for $35 per monthly prescription as part of the Medicare Part D Senior Savings Model. It's important that seniors enroll in a participating Medicare Part D plan that covers their insulin this fall during open enrollment. That's why Lilly has created a resource at insulinaffordability.com, where users can enter their zip code and view which Medicare plans are participating and covering Lilly insulins. 
Additionally, representatives at the Lilly Diabetes Solution Center can help identify which affordability options best meet the specific needs of individual callers, including information about how to access donated Lilly insulin for those who qualify.  
"It's important that people are aware of our insulin affordability options – and take action – to benefit from them. With this campaign, we hope to ensure people living with diabetes know their options and are empowered to access them through the Lilly Diabetes Solution Center," said Andy Vicari, Lilly's US insulins brand leader.  
To learn more, visit insulinaffordability.com or call the Lilly Diabetes Solution Center Monday – Friday from 8 am – 8 pm ET at (833) 808-1234 to speak with a live representative. Representatives can help people in just a few minutes, and translations are available in numerous languages.