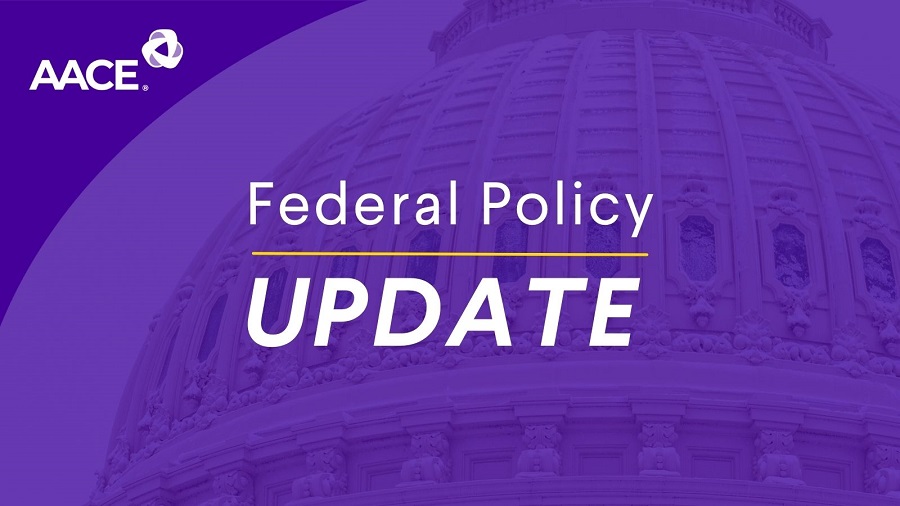 November 2022
By: Julius W. Hobson, Jr.
CY 2023 Physician Fee Schedule Final Rule
The Centers for Medicare and Medicaid Services (CMS) released the CY 2023 Physician Fee Schedule final rule. Below you will find material from the summary:
The CY 2023 PFS conversion factor is $33.06, a decrease of $1.55 to the CY 2022 PFS conversion factor of $34.61. This conversion factor reflects the statutorily required update of 0% for CY 2023, expiration of the temporary 3% supplemental increase in PFS payments for CY 2022 provided by the Protecting Medicare and American Farmers From Sequester Cuts Act, and the statutorily required budget neutrality adjustment to account for changes in payment rates.
Telehealth
For CY 2023, CMS is finalizing a number of policies related to Medicare telehealth services, including making several services that are temporarily available as telehealth services for the PHE available at least through CY 2023 in order to allow additional time for the collection of data that may support their inclusion as permanent additions to the Medicare Telehealth Services List.  It finalized our proposal to extend the duration of time that services are temporarily included on the telehealth services list during the PHE for at least a period of 151 days following the end of the PHE, in alignment with the Consolidated Appropriations Act, 2022 (CAA, 2022).
CMS finalized the proposal to allow physicians and practitioners to continue to bill with the place of service (POS) indicator that would have been reported had the service been furnished in-person.  These claims will require the modifier "95" to identify them as services furnished as telehealth services.  Claims can continue to be billed with the place of service code that would be used if the telehealth service had been furnished in-person through the later of the end of CY 2023 or end of the year in which the PHE ends.
The Telehealth Originating Site Facility Fee has been updated for CY 2023, which can be found with the list of Medicare Telehealth List of Services click here.
CY 2023 Hospital Outpatient Prospective Payment System
The Centers for Medicare and Medicaid Services released the final CY 2023 Hospital Outpatient Prospective Payment System and Ambulatory Surgical Center Payment rule. Below you will find items from the summary, plus paragraphs from the rule covering the 340B drug discount program payment provisions.
Updates to OPPS and ASC Payment Rates
CMS is updating the CY 2023 OPPS payment rates and ASC payment rates by 3.8%
Rural Emergency Hospitals
CMS is finalizing conditions of participation, payment rates, and Medicare enrollment requirements for Rural Emergency Hospitals, a new type of Medicare provider that Congress created in the Consolidated Appropriations Act, 2021. These policies for the newly created provider type takes effect on January 1, 2023. Rural hospitals are essential for providing health care in their communities, and the closure of these hospitals limits access to care in areas that are often already underserved. The availability of the REH designation will help support access to health care, particularly emergency services and outpatient services. The REH requirements in this final rule establish a full range of health and safety standards, requirements for services offered, staffing requirements, and physical environment and emergency preparedness standards. REHs will receive additional Medicare payments to help maintain access to a wide array of services in rural areas.  
Improving Access to Behavioral Health Services in Rural Areas
CMS is establishing a policy that permits clinical staff of hospital outpatient departments to provide behavioral health services remotely to patients in their homes. CMS first implemented this policy through emergency rulemaking in response to the COVID-19 public health emergency. By making this policy permanent, CMS will ensure access to behavioral health services particularly for rural and other underserved communities, furthering health equity goals. 
Enhanced Payment for Non-Opioid Pain Management Drugs and Biologicals
Consistent with the CMS opioid strategy, CMS is finalizing to separately pay for five qualifying non-opioid pain management drugs when administered in ambulatory surgical centers in CY 2023. This ensures that Medicare beneficiaries have access to non-opioid pain management drugs and encourages providers to use non-opioids rather than opioids for pain management.
Payment Adjustments for Additional Costs of Domestic NIOSH-Approved N95 Surgical Respirators
In a future pandemic or increase in community spread of COVID-19, hospitals need to be able to access a reliable supply of NIOSH-approved surgical N95 respirators to protect health care workers and their patients. Sustaining domestic production of these products is important for helping to maintain that reliability. CMS recognizes that hospitals may incur additional costs when purchasing domestically made NIOSH-approved surgical N95 respirators, so this final rule establishes additional hospital payments that would account for these costs.
For a fact sheet on the CY 2023 OPPS/ASC Payment System Final Rule (CMS-1772-FC) click here.
For a fact sheet on Rural Emergency Hospitals click here.
For a CMS blog on the behavioral health policies in the CY 2023 Physician Fee Schedule and Outpatient Prospective Payment System final rules click here.
The CY 2023 OPPS/ASC Payment System Final Rule can be viewed here.
340B
"340B-Acquired Drugs: For CY 2023, in light of the Supreme Court decision in American Hospital Association v. Becerra, 142 S. Ct. 1896 (2022), we are applying the default rate, generally ASP plus 6 percent, to 340B acquired drugs and biologicals in this final rule with comment period for CY 2023 and removing the increase to the conversion factor that was made in CY 2018 to implement the 340B policy in a budget neutral manner.  We are still evaluating how to apply the Supreme Court's decision to prior calendar years. In the CY 2023 OPPS/ASC proposed rule, we solicited public comments on the best way to craft any potential remedies affecting cost years 2018-2022, and we will take these comments into consideration for separate rulemaking that will be published in advance of the CY 2024 OPPS/ASC proposed rule."
"We estimate that the effect of paying for drugs acquired under the 340B program at ASP plus 6 percent and removing the increase to the conversion factor that was added in CY 2018 to implement the 340B payment policy in a budget neutral manner will have varying effects across different provider categories. We note that while urban hospitals are estimated to have a 1.2 percent increase in payments, rural hospitals overall are estimated to have a 1.0 percent decrease in payments as a result of these changes."
Medicare Advantage Program Report
Senate Finance Committee Chair Ron Wyden, D-Ore., today revealed new information about an increase in deceptive marketing practices targeting seniors with Medicare Advantage plans. Wyden's report also makes several recommendations to CMS that would reduce the prevalence of these tactics:
Reinstate requirements loosened during the Trump Administration.
Monitor disenrollment patterns and use CMS's enforcement authority to hold bad actors accountable.
Require agents and brokers to adhere to best practices.
Implement robust rules around MA marketing materials and close regulatory loopholes that allow cold-calling.
Support unbiased sources of information for beneficiaries, including State Health Insurance Assistance Programs and the Senior Medicare Patrol.
The report can be viewed here.
Employment Situation
On November 4th, the Bureau of Labor Statistics released its monthly report, "Employment Situation—October 2022".  Total nonfarm payroll employment increased by 261,000 in October and the unemployment rate rose to 3.7 percent.  Employment in health care rose by 53,000, with gains in ambulatory health care services (+31,000), nursing and residential care facilities (+11,000), and hospitals (+11,000). So far in 2022, health care employment has increased by an average of 47,000 per month, compared with 9,000 per month in 2021.
News Items
The Federal Reserve Board's Federal Open Market Committee voted to raise interest rates another .75 basis points.  During his press conference following the meeting, Fed Chairman Jerome Powell suggested the December meeting will likely raise rates again, but not by as much.  However, subsequent economic data reports suggest another .75 basis points is likely (see below).
Almost 334,000 healthcare workers left the industry in 2021 due to retirement, burnout and stressors from the pandemic, according to a report from Definitive Healthcare. (Fierce Healthcare) States also continue to grapple with a nursing shortage, which a study from the Department of Health and Human Services projected would occur even before the pandemic began. (U.S. News & World Report)
An analysis by McKinsey & Company projects U.S. health expenses to increase by $370 billion by 2027 due to higher labor and supply costs. Providers and insurers could shift increased costs to patients, employers and taxpayers. (Axios)
The CDC released information which reports the nation continues to experience an unusually high and early uptick in flu and respiratory syncytial virus infections, which are beginning to strain the health care system.  At least 4,3000 influenza patients were admitted to hospitals in the week ending October 29, the highest for that time period in over a decade.  This is nearly double the prior week.  Meanwhile, Respiratory syncytial virus (RSV) cases among children continue to grow and are also placing strains on pediatric hospitals.