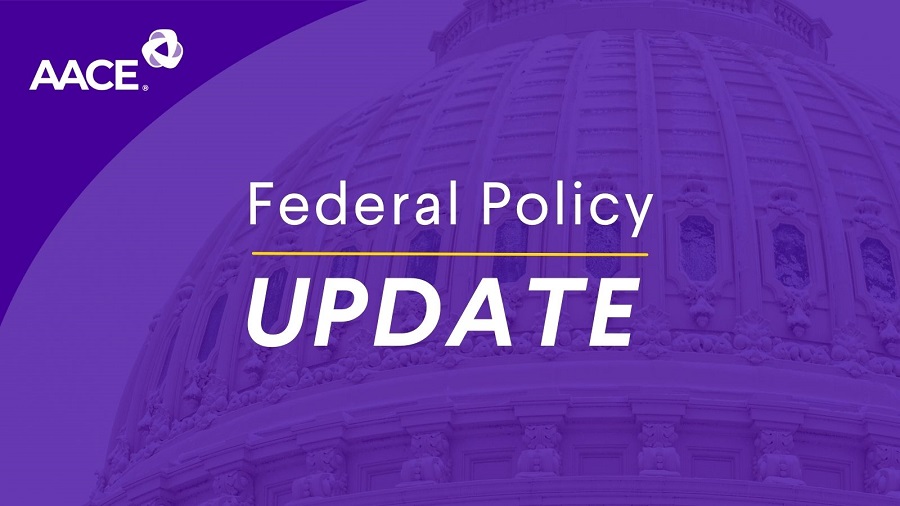 March 2023
By: Julius W. Hobson, Jr.
Public Health Emergency Termination
The current Public Health Emergency (PHE) was initiated by the Trump Administration in March 2020. The PHE generally lasts for 90 days. Since its inception, the PHE has been renewed by both the previous and current Administrations prior to scheduled expiration. On February 16, 2023, President Biden signed a notice announcing the final extension of the PHE with a termination date of May 11, 2023. The day prior to the President's notice, Department of Health and Human Services Secretary Xavier Becerra sent a letter to the nation's governors renewing the PHE and providing notice it would terminate on May 11th.
These notices have commenced a process of Federal departments and agencies beginning the winding down process. This will be somewhat complicated. For example, the Food and Drug Administration (FDA) has published more than 70 COVID-19 guidances since March 2020. Many of these establish temporary policies that could be reversed between now and May 11. The guidances cover everything from drug and vaccine developments to medical device authorizations to food labeling. For example:
Temporary Policy for Compounding of Certain Drugs for Hospitalized Patients by Pharmacy Compounders not Registered as Outsourcing Facilities During the COVID-19 Public Health Emergency:

Allows pharmacies to compound drugs for hospitals without first receiving a patient-specific prescription.

Temporary Policy on Prescription Drug Marketing Act Requirements for Distribution of Drug Samples During the COVID-19 Public Health Emergency:

Allows manufacturers to mail prescription drug samples directly to patients' homes, upon request from a health care provider, to facilitate access to medications for patients who typically obtain samples from their doctors.
There will be numerous temporary policies such as those above that will be subject to review by Federal departments and agencies to determine whether any should be terminated or extended.
Drug Enforcement Administration (DEA)
The PHE opened the door to a number of temporary waivers with regard to telehealth. There was concern that the eventual end of the PHE would eliminate the benefits of telehealth expansion. The Consolidation Act, 2023 [P.L. 117-328] extended those elements through December 24, 2024, such as:
People with Medicare can access telehealth services in any geographic area in the United States, rather than only those in rural areas.

People with Medicare can stay in their homes for telehealth visits that Medicare pays for rather than traveling to a health care facility.
Certain telehealth visits can be delivered audio-only (such as a telephone) if someone is unable to use both audio and video, such as a smartphone or computer.
What was left was further action by the Drug Enforcement Administration. On February 24, 2023, DEA released two proposed rules dealing with telemedicine prescribing of controlled substances when the practitioner and the patient have not had a prior in-person medical evaluation; and, expansion of induction of buprenorphine via telemedicine encounter. The proposed rules were subsequently published in the Federal Register on March 1 (links to rules below). Comments are due by March 31.
If approved in final form, the proposed rules will add flexibility to the Ryan Haight Online Consumer Protection Act of 2008, which restricts prescribing controlled substances via telemedicine to practitioners that conduct an in-person medical evaluation of the patient.
The proposed rules were developed in consultation with the U.S. Department of Health and Human Services and the U.S. Department of Veterans Affairs. According to DEA, the proposed rules do not affect:
Telemedicine consultations that do not involve the prescribing of controlled medications.

Telemedicine consultations by a medical practitioner that has previously conducted an in-person medical examination of a patient.
The proposed rules also would not affect:
Telemedicine consultations and prescriptions by a medical practitioner to whom a patient has been referred, as long as the referring medical practitioner has previously conducted an in-person medical examination of the patient.
The proposed rules are intended to provide safeguards for a narrow subset of telemedicine consultations. Those telemedicine consultations by a medical practitioner that:
Has never conducted an in-person evaluation of a patient; and,

That results in the prescribing of a controlled medication.
For these types of consultations, the proposed telemedicine rules would allow medical practitioners to prescribe a 30-day supply of Schedule III-V non-narcotic controlled medications; and, a 30-day supply of buprenorphine for the treatment of opioid use disorder without an in-person evaluation or referral from a medical practitioner that has conducted an in-person evaluation. This can take place as long as the prescription is otherwise consistent with any applicable Federal and state laws.
The DEA is proposing to require health care providers to keep detailed records regarding prescriptions issued as a result of a telemedicine encounter at the registered location of the office, in digital paper form that is readily accessible. A prescribing provider must include a notation on the face of the prescription, or within the prescription order if prescribed electronically, that the prescription has been issued via a telemedicine encounter. DEA believes requiring this recordkeeping would also serve to reinforce the obligation of providers who practice telemedicine to prescribe within the limited circumstances set forth in the proposed rule. Specifically, the proposal would require:
A provider to maintain a written or electronic log for each prescription issued pursuant to a telemedicine encounter indicating the date the prescription was issued.

The full name and address of the patient.

The drug name, strength, dosage form, quantity prescribed, and directions for use.

The address at which the provider, and the city and state in which the patient, is located during the telemedicine encounter.

If issued through a qualifying telemedicine referral, the name and National Provider Identifier ("NPI") of the referring provider, a copy of the referral and any communications shared pursuant to regulations.

All efforts to comply to access the PDMP system (and, if employed by the Department of Veterans Affairs, Department of Veterans Affairs internal prescription database).
The proposed rule would revise the DEA regulatory definition of "practice of telemedicine" in accordance with the Centers for Medicare and Medicaid Services (CMS) regulation to require that telemedicine take place "using an interactive telecommunications system referred to in 42 CFR 410.78(a)(3)."
The proposed rule governing buprenorphine are much more stringent. DEA is proposing regulations which would expand the circumstances under which providers are authorized to prescribe any schedule III, IV, or V narcotic drug approved by the Food and Drug Administration (FDA) specifically for use in the maintenance or detoxification treatment of OUD via a telemedicine encounter, including an audio-only telemedicine encounter, provided certain requirements and conditions are met. The only schedule III-V narcotic drug that is currently approved by the FDA for such treatment is buprenorphine.
The proposed rule would require the patient receiving buprenorphine under the expanded authority of these regulations to receive a medical evaluation meeting certain requirements within 30 days of being prescribed buprenorphine for the induction of OUD treatment in order to obtain an additional supply of buprenorphine. Within 30 days, the patient would have to either be examined in person by the prescribing provider or practice, or the prescribing provider would have to examine the patient remotely while the patient is in the physical presence of another DEA-registered provider participating in an audio-video telemedicine encounter with the prescribing provider. Providers prescribing buprenorphine would also be required to maintain detailed records.
Reaction
Several outside groups, including the American Telemedicine Association (ATA) were hoping for less restrictive regulations. Anyone disagreeing with portions of the regulations should submit comments.
Most Medicaid Beneficiaries Unaware PHE Ending
Medicaid beneficiaries have been continuously enrolled during COVID-19 as a condition of their states receiving a 6.2% increase in federal Medicaid matching funds (FMAP). However, under the Consolidated Appropriations Act 2023, states can begin unwinding from their maintenance of effort requirement and removing eligible enrollees on April 1. State could have begun the renewal process as of February 1. The Urban Institute has produced a study which shows 18 million Medicaid beneficiaries could lose coverage if states are not careful during the unwinding process. In an update of a previous Urban Institute study, that of the Medicaid-enrolled adults surveyed as of December 2022, 64.3 percent said they have not heard about the Medicaid renewals restarting. On the other hand, only 5% of those surveyed reported having heard about the return to normal renewals. https://www.urban.org/sites/default/files/2022-11/Most%20Adults%20in%20Medicaid-Enrolled%20Families%20Are%20Unaware%20of%20Medicaid%20Renewals%20Resuming%20in%20the%20Future.pdf
GoodRx: DoJ and FTC on Violation of the FTC Act
On February 22, the Department of Justice and the Federal Trade Commission announced that the Federal government had resolved allegations that GoodRx Holdings, Inc., doing business as GoodRx Gold, GoodRx Care, and Hey Doctor (GoodRx), violated the FTC Act and the FTC's Health Breach Notification Rule. Pursuant to a settlement by the parties, a consent order was entered February 17th by the U.S. District Court for the Northern District of California.
The order requires GoodRx to pay a civil penalty of $1.5 billion and to take corrective action to prevent future unauthorized disclosure of users' sensitive health information and to ensure compliance with the FTC Act and rules. The order requires that GoodRx notify users that their information was disclosed, bans the company from disclosing health information for advertising purposes, prohibits further misrepresentations and the disclosure of health information without affirmative consent and notice, and requires that users be notified in the event of a future breach. The order also imposes ongoing recordkeeping, certification, monitoring, and compliance obligations.
Economic Data Report
Gross Domestic Product
Real gross domestic product (GDP) increased at an annual rate of 2.7 percent in the fourth quarter of 2022, according to the second estimate released by the Bureau of Economic Analysis. In the third quarter, real GDP increased 3.2 percent.
The increase in real GDP in the fourth quarter reflected increases in private inventory investment, consumer spending, nonresidential fixed investment, federal government spending, and state and local government spending that were partly offset by decreases in residential fixed investment and exports. Imports decreased.
The increase in private inventory investment was led by manufacturing (mainly petroleum and coal products) as well as mining, utilities, and construction industries (led by utilities). The increase in consumer spending reflected an increase in services that was partly offset by a decrease in goods. Within services, the increase was led by health care as well as housing and utilities.
Medicare Advantage
Medicare Advantage Enrollment Reaches 31 Million, But Is Slowing
An analysis by the Chartis Group illustrates enrollment in Medicare Advantage (MA) 2023 plans is up 5.5 percent. Last year's signups grew 9 percent over the previous year.
The pace of Medicare Advantage growth itself is slowing

Blues plans may be regaining their footing, but United leads growth with record enrollment

Start-up plans continue to grow, although their advances have slowed

3 states and the District of Columbia saw enrollment declines

Plan options have reached an all-time high, but health plan competition is limited

Quality performance correlates to enrollment performance
Medicare Advantage (MA) Competitive Enrollment Dashboard: https://www.chartis.com/insights/medicare-advantage-ma-competitive-enrollment-dashboard