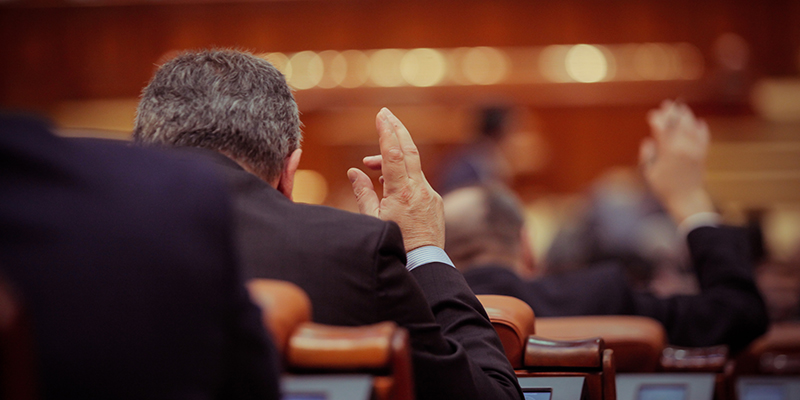 July 2021
By: Julius W. Hobson, Jr.
Introduction
With regard to federal health policy, June was a very busy month. The U.S. Supreme Court came to the end of its term. Meanwhile, the Congress has begun the budget/appropriations process. The President and a bipartisan group of Senators negotiated the framework of an infrastructure deal. However, House Democrats plan to also take up a reconciliation bill that will contain the remainder of their policy priorities.
U.S. Supreme Court
The Court issued a number of opinions that have direct implications for health care. Some seem to suggest future impact on health care.
California v. Texas

was brought by Texas and other states. The Patient Protection and Affordable Care Act as enacted in 2010 required most Americans to obtain minimum essential health insurance coverage and imposed a monetary penalty upon most individuals who failed to do so. Amendments to the Act in 2017 effectively nullified the penalty by setting its amount to $0. Texas and over a dozen other states sought to convince the Court to declare the ACA unconstitutional. The Court ruled plaintiffs did not have standing to challenge the law. This was the third unsuccessful judicial challenge the ACA.

American Hospital Association et al. v. Becerra, Secretary of Health and Human Services

originated from a Trump Administration regulation which reduced Medicare payments for basic medical evaluation visits in hospital-owned clinics (site neutral facilities) by 60 percent. The reduction matched rates paid to independent physicians for the same service. The justices rejected AHA's and other hospital groups attempt to overturn the rule.

Yellen v. Confederated Tribes of the Chehalis Reservation

(Consolidated with Alaska Native Village Corporation Association v. Confederated Tribes of the Chehalis Reservation) concerned Alaska Native corporations and whether they qualify for Coronavirus Aid, Relief, and Economic Security Act payments. The 6-3 ruling said the Tribes are eligible. 

Cedar Point Nursery v. Hassid

concerned the regulation of labor union organizers' access to employees in worksites in California. By a 6-3 ruling, the Court said this amounted to "takings" under the U.S. Constitution. Many health care providers have employees who are not unionized. The result of this decision is to potentially make future union organizing more difficult.
In its next term, beginning in October 2021, the U.S. Supreme Court has agreed to hear the 340B case. This case involves whether the Trump Administration regulation reducing 340B discount drug payments to hospitals by 30% is legal.  
Congress
Senate Confirmations
The Senate approved two high level Biden nominees for the Department of Health and Human Services (HHS). Dawn O'Connell, former senior counselor for the COVID-19 response at HHS since the start of the Biden Administration, was confirmed as Assistant Secretary for Preparedness and Response. Miriam Delpin-Rittmon, former Commissioner of the Connecticut Department of Mental Health and Addiction Services and Associate Adjunct Professor of Psychiatry at Yale School of Medicine, was confirmed as Assistant Secretary for Mental Health and Substance Abuse.
FY 2022 Appropriations Process
The House has begun the process of taking up the 11 individual appropriations bills for the next fiscal year that begins October 1, 2021. These bills authorize discretionary spending (spending that must be appropriated every year).
Agriculture, Rural Development, Food and Drug Administration, and Related Agencies
The House Appropriations Committee provides the Food and Drug Administration (FDA) a total of $3.471 billion in discretionary funding in the bill, an increase of $257 million above the FY 2021 enacted level. Total funding for FDA, including revenue from user fees, is $6.288 billion. Within this total, the Committee provides a targeted increase of $72 million to address the opioid crisis, medical supply chain surveillance, rare cancers, and increasing and strengthening inspections. It also includes a $65 million increase to better avoid or more quickly respond to food outbreaks, improve the animal food inspection system, and addresses heavy metals in baby food. The bill also appropriates $50 million to accelerate medical product development as authorized in the 21st Century Cures Act.  The Alliance to Modernize Prescribing Information, a group of nearly 30 drug companies and other health groups, sent a letter to the Committee protesting annual language that would bar the FDA from allowing pharmaceutical prescribing information, which provide prescribers with usage or other technical information about a drug, to be transmitted electronically.
Interior, Environment, and Related Agencies
This bill provides $8.1 billion for the Indian Health Service, an increase of $1.8 billion above the FY 2021 enacted level and $1.6 billion below the President's budget request.
$5.8 billion for Health Services, an increase of $189 million above the FY 2021 enacted level and $101 million above the President's budget request.

$1.3 billion for Health Facilities, an increase of $351 million above the FY 2021 enacted level and $232 million below the President's budget request.
Defense
Department of Defense (DoD) health programs are the fastest growing portion of the DoD budget. Every president since William Clinton has sought to require beneficiaries pay some type of fee to help slow the increase. Congress has continued to deny that request.
Defense Health Programs
The bill provides $36.7 billion for medical and health care programs of the Department of Defense.

Within this total, adds $562.5 million for cancer research. The total amount is distributed as follows:

$150 million for the breast cancer research program;

$110 million for the prostate cancer research program;

$50 million for the kidney cancer research program;

$45 million for the ovarian cancer research program;

$20 million for the lung cancer research program;

$40 million for the melanoma research program;

$15 million for the pancreatic cancer research program;

$17.5 million for the rare cancer research program; and

$115 million for the cancer research program.

Adds $175 million for the peer reviewed psychological health and traumatic brain injury research program.

Adds $40 million for spinal cord research.

Adds $40 million for the joint warfighter medical research program.
Military Construction, Veterans Affairs, and Related Agencies
For the Department of Veterans Affairs, the bill provides a total of $113.1 billion in discretionary appropriations for VA, an increase of $8.7 billion above the 2021 enacted level and $176.4 million above the President's budget request. These resources will serve to expand access to services for Veterans and will boost oversight and accountability across the department. Of this amount, the bill includes:
$97.6 billion for Veterans Medical Care, an increase of $7.6 billion above the 2021 enacted level and $100 million above the President's budget request. This will provide care for 7.1 million patients expected to be treated by VA in FY 2022.
Prescription Drug Prices
Senate Finance Committee Chairman Ron Wyden [D-OR] released his "Principles for Drug Pricing Reform". The proposal lays out a series of principles that demonstrate that making prescription drugs more affordable while encouraging innovation and scientific breakthroughs are not mutually exclusive. These principles include:
Medicare must have the authority to negotiate with pharmaceutical companies.

American consumers must pay less at the pharmacy counter.

Prices of drugs that increase faster than inflation will not be subsidized by patients.

Drug pricing reforms that keep prices and patient costs in check should extend beyond Medicare to all Americans, including those covered by employer and commercial health plans.

Drug pricing should reward scientific innovation.
Meanwhile, Senators Michael Crapo [R-ID] and Richard Burr[R-NC] reintroduced their drug pricing bill, S. 2164, the "Lower Costs, More Cures Act of 2021". The legislation is intended to lower prescription drug prices, bring greater transparency to the prescription drug industry, and encourage American ingenuity in the development of new treatments and cures. This legislation is qualitatively different from Chairman Wyden's principles. Among is goals, S. 2164 seeks to:
Modernize payments for drugs delivered in the physician's office under Medicare Part B.

Incentivize lower-cost alternatives or biosimilars.

Establish an annual out-of-pocket cap of $3,100 for Medicare Part D enrollees and allow certain patients to pay in monthly installments.

Decrease beneficiary cost sharing from 25% to 15% of costs before the out-of-pocket cap is reached.

Provide the HHS Secretary with the authority to require drug manufacturers to provide pricing information on all direct-to-consumer advertising (note a Trump Administration regulation to require this was overturned by the Judiciary).

Codify a Trump Administration regulatory action that classifies insulin and other treatments for chronic conditions as preventive care so that high deductible health plans can cover costs before the patient reaches the deductible.
Administration
Department of Health and Human Services
Appointments
On June 28th, the Centers for Medicare and Medicaid Services (CMS) announced the appointment of Daniel Tsai as Deputy Administrator and Director of the Center for Medicaid and CHIP Services (CMCS). Tsai will manage the Center's efforts in addressing disparities in health equity and serving the needs of children, pregnant people, parents, seniors, and individuals with disabilities who rely on these essential programs. Tsai will start on July 6th. Tsai comes from the Massachusetts where he served as the Assistant Secretary for MassHealth and Medicaid Director.
Regulations
Health Insurance Coverage--Exchanges
On June 28th, CMS announced a proposed regulation that updates payment parameters, Section 1332 waiver implementing regulations, and improving health insurance markets for 2022 and beyond.
The proposed rule would expand access to health insurance coverage through the Exchanges by lengthening the annual open enrollment period, expand Navigator duties, and minimizing burden and confusion for consumers. The changes are intended to further Administration goals of "providing greater access to coverage, improving affordability for consumers, and reducing burden for issuers and consumers."
Home Health Prospective Payment System Rate Update
On June 28th, CMS proposed to "improve home health care for older adults and people with disabilities through a proposed that would accelerate the shift from paying for Medicare home health services based on volume to a system that pays for value and quality by proposing a nationwide expansion of the Home Health Value-Based Purchasing (HHVBP) Model." 
The proposed rule also includes routine updates to the Medicare Home Health Prospective Payment System and the home infusion therapy services payment rates for Calendar Year (CY) 2022. The rule proposes home health payment rates for 2022 which are estimated to increase in the aggregate by 1.7 percent, or $310 million, based on the proposed policies. The increase reflects the effects of the proposed 1.8 percent home health payment update percentage ($330 million increase) and a 0.1 percent decrease in payments due to reductions made in the rural add-on percentages mandated by law ($20 million decrease).
Finally, the rule proposes to make permanent changes to the home health Conditions of Participation (CoP) that were implemented during the COVID-19 Public Health Emergency.
Request for Information (RFI)
Request for Information Regarding Reporting on Pharmacy Benefits and Prescription Drug Costs
On June 23rd, the Departments of the Treasury, Labor, and Health and Human Services and the Office of Personnel Management published a Request For Information (RFI) in the Federal Register. The document was a request for information on issues related to certain reporting requirements that are applicable to group health plans and health insurance issuers offering group or individual health insurance coverage. The purpose of the RFI is to "gather input from the public regarding implementation considerations for the data collection required under the Consolidated Appropriations Act, 2021, and the associated impact on group health plans and health insurance issuers." Comments are due by July 23, 2021.