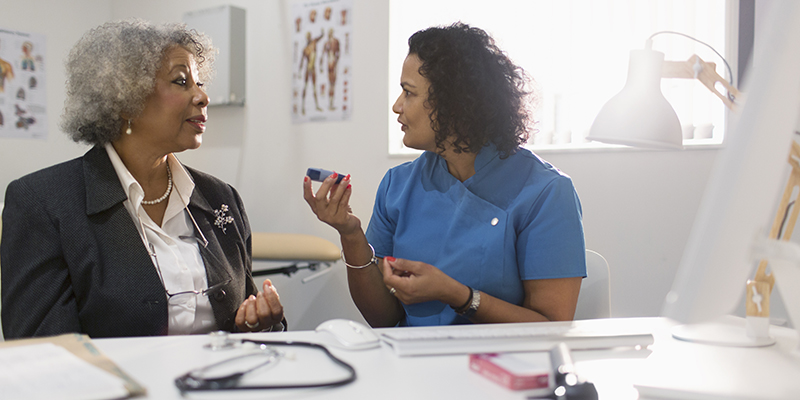 June 2021
By: Julius W. Hobson, Jr.
CMS Administrator
On May 25, the Senate confirmed Chiquita Brooks-LaSure to be the Centers for Medicare and Medicaid Services Administrator by a vote of 55-44. She was sworn in two days later. In her first interview, Brooks-LaSure stated that her top priorities will be to expand health insurance coverage and address health disparities. She further suggested the Biden Administration would support Congressional efforts to help uninsured people acquire coverage in states that have not expanded Medicaid, either through the public option or other coverage.
Earlier, on May 11, the Senate voted 61-37 to confirm Andrea Joan Palm, of Wisconsin, to be Deputy Secretary of the Department of Health and Human Services (HHS). Previously, Palm served as secretary-designee of the Wisconsin Department of Health Services from 2019 to 2021 in the administration of Governor Tony Evers. She previously worked as a senior staffer in HHS and as a White House policy advisor in the Obama Administration. She was also on the staff of then U.S. Senator Hillary Clinton [D-NY].  
Public Option Health Insurance/Medicare Expansion
Several progressive Democrats in the House and Senate are working on legislation to provide for public option health insurance. Under this proposal, a public health insurance plan would be offered by the federal government in all Affordable Care Act marketplaces. It would guarantee good-quality coverage with competitive premiums to help drive down costs in the health care system.
A public health insurance option would allow consumers a government-operated choice for insurance. This is not Medicare-for-All, also known as single payer.  At the moment, there does not appear to be enough votes to pass a public option.
There may also be an attempt to move legislation which would drop the eligibility age for Medicare to 60. During the 2020 presidential campaign, then candidate Joseph Biden proposed lowering the Medicare eligibility age to 60. However, his FY 2022 budget submission to Congress was silent on this matter. This option would have significant costs, but like the public option, it does not have enough votes for passage.
Diabetes Prevention Legislation
Representatives Tom Rice [R-C] and Diana DeGette [D-CO] introduced H.R. 2807, the PREVENT DIABETES Act, which would expand access to the Medicare Diabetes Prevention Program by making it available online. Under current law, the program is only available to qualifying Medicare beneficiaries who attend in-person classes, which leaves many seniors and rural Americans who could otherwise benefit from the program unable to utilize it. The Medicare Diabetes Prevention Program is a two-year program designed to teach patients with prediabetes how to live a healthier lifestyle to reduce their chances of developing Type 2 diabetes later on in life. This legislation would require the Medicare program to offer both online and in-person classes.
Outside organizations supporting the legislation include the Alliance for Connected Care, American Diabetes Association, American Telemedicine Association, Association of Diabetes Care & Education Specialists, Endocrine Society, Children with Diabetes, Chronic Disease Coalition, Connected Health Initiative, HealthyWomen, Noom, Omada Health, Patient & Provider Advocates for Telehealth, and Teladoc Health.