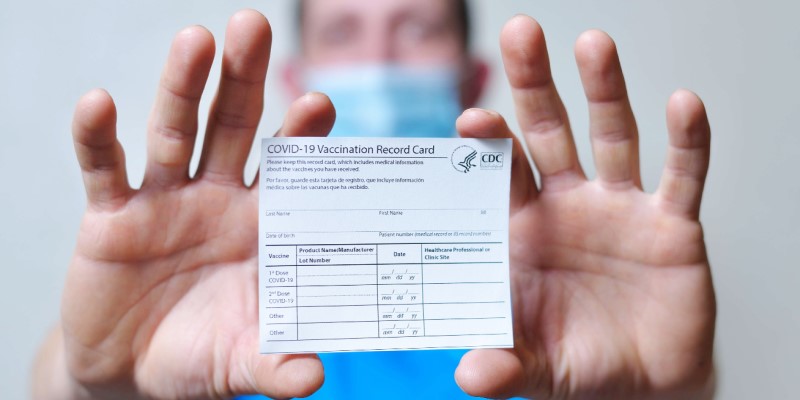 March 1, 2021
The COVID-19 pandemic entered a new promising phase when the first vaccines for preventing severe acute respiratory syndrome coronavirus 2 (SARS-CoV-2) infection became available in late 2020. With vaccines now being distributed, the US, Center for Disease Control (CDC) has presented a list of recommendations as to which groups should receive the vaccine and in what order. 
The current CDC recommendation for prioritizing vaccine recipients through a rollout approach includes:
Phase 1a: Healthcare personnel and residents of long-term care facilities

Phase 1b: Frontline essential workers and people aged 75 years and older

Phase 1c: People aged 65-74 years, other essential workers, and those aged 16+ with underlying medical conditions that increase risk of COVID-19 complications (such as diabetes, obesity, etc.)
Endocrine patients:
Endocrine patients who are at high-risk for developing complications from COVID-19 should consider getting vaccinated as soon as they are able. It is important to note that data regarding complication rates in rare endocrine conditions may be limited. We at the American Association of Clinical Endocrinology (AACE) recommend endocrine patients talk to their health care professionals about their personal risk and need for vaccinations and precautions. 
We also strongly recommend that individuals with endocrine disease or conditions follow CDC guidelines regarding: 
Recommendations for social distancing masking and handwashing
Getting a COVID-19 vaccination 
Endocrine care teams:
We strongly recommend that endocrine care teams, including physicians and healthcare professionals:
Follow CDC guidelines regarding personal protective equipment, testing for COVID-19 exposure, quarantine and isolation precautions and vaccination recommendations.
Keep up to date with new protocols and safety measures regarding COVID-19 including vaccine science, efficacy, and side effects. 
Remain knowledgeable regarding vaccination hesitancy and methods for improving vaccination rates among endocrine patients.
Advocate for COVID-19 vaccination for their patients, and work to proactively address patient concerns.
Both the CDC and the World Health Organization update their websites with new vaccine information regularly. The American Medical Association (AMA) has developed a COVID-19 vaccine guide for providers. More information regarding COVID vaccine products can also be found here in this commentary published in the February 2021 issue of Endocrine Practice. 
Vaccine hesitancy:
Vaccine hesitancy is a significant concern, including for patients cared for by endocrine care professionals. Common concerns include vaccine safety, side effects, and efficacy. 
A number of organizations, including the American Medical Association and the CDC, have developed helpful guidance for healthcare professionals as they speak with their patients about vaccine concerns. 
CDC Advisory Committee on Immunization Practices (ACIP) recommendations:
Updated information regarding COVID vaccination recommendations provided by the CDC Advisory Committee on Immunization Practices (ACIP) can be found here. A number of endocrine conditions, including diabetes and obesity, increase the risk for more serious complications if someone becomes ill with COVID-19. There are also significant issues surrounding vaccination and health equity. It is critical for individuals with endocrine conditions to talk with their providers about receiving the vaccine to prevent infection and other severe diseases that can be caused by COVID-19.
The COVID-19 vaccination along with the CDC's recommendations to protect yourself and others are the best methods to help slow and stop the spread of the pandemic.  
We at AACE continue to monitor the rapidly changing COVID-19 pandemic and vaccination, and will continue to provide updated information here at aace.com. 
Authors:
David Lieb, MD, FACE, FACP, and Geetha Gopalakrishnan, MD, CCD, both contributed to the development of this guidance.