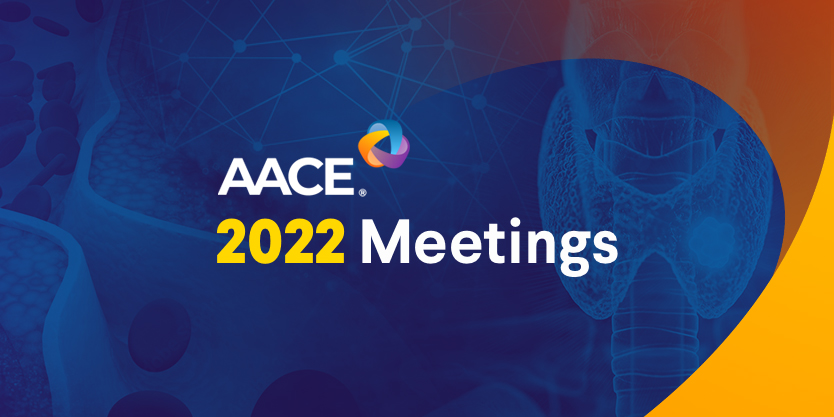 September 27, 2021
To our AACE Community,
Without a doubt, I know the last two years have not been easy for any of us. These uncertain times with a global pandemic have led to challenges across our personal and professional lives, and at AACE our strategic priorities have faced required nimbleness as well. Wherever you are on your journey, my thoughts have been and continue to be with you.
Still, we at AACE are committed to our vision of achieving healthier communities through endocrine innovation, education, and care — and one of the ways we do this is through vital meetings and connectivity. After over a year of producing virtual events during an uncertain time, we are planning for a potential return to in-person events that brings both excitement and new opportunities. As a valued member of our AACE Community, I would like to be transparent with you and share how we are planning a return to in-person conferences in 2022.
Our team is currently putting together a strategic approach to bring you multiple meeting options at different destinations throughout 2022, so that you can choose to attend all or just the ones that are most convenient or relevant to you. Our events will feature the latest education through a full lineup of state-of-the-art sessions with expert speakers, and we are building networking events and interactive sessions for you to meet your peers, industry partners, and endocrine-focused experts from all stages of their career.
While we are finalizing our 2022 calendar, here is a glance at some of our upcoming events so you can save the date:
AACE Obesity Conference
February 4-6, 2022 | Tucson, AZ
A micro weekend (Fri-Sun) conference with content focusing on obesity, nutrition, NAFLD, NASH and other relevant topics for endocrinologists, specialists, and primary care team members.
---
AACE Annual Meeting
May 12-14, 2022 | California
As our largest annual event, this three-day conference will touch on everything in clinical endocrinology with six disease state content tracks plus hands-on training and workshops for endocrinologists, fellows-in-training, and endocrine care team members. It will also still feature our treasured annual AACE events such as the FACE/MACE Convocation, Awards Ceremony, and more.
---
AACE Cardiometabolic Conference
September 30 – October 2, 2022 | San Antonio, TX
A micro weekend (Fri-Sun) conference with content focusing on cardiometabolic disease and other relevant topics for endocrinologists, specialists, and primary care team members.
And more!
Each meeting will provide accredited education including CME, nursing, pharmacy and other credits as appropriate to meet the needs of our audiences — with exact amounts to be determined as plans are finalized. While the four noted above will be our larger events throughout the year, you will also see other educational opportunities from AACE, including online education at AACE.com, our valued Endocrine University for fellows-in-training (virtual in February and November 2022), and new AACE Communities events in international regions such as Latin America, Asia-Pacific, India, and the Middle East.
It is important to us that we provide you with the opportunity to reconnect with your AACE community in person. Our team will continue to monitor the pandemic and any guidance to keep attendee health and safety top of mind. Many of us are looking forward to meeting safely face-to-face next year, however if you are unable to make it for any reason, we will still strive to offer you access to on-demand sessions post event and cutting-edge online education options.
Stay tuned — our team will share updates and conference registration links as details are finalized. On behalf of our entire AACE team, we are looking forward to seeing many new and returning faces in 2022 and getting our community back together again.
Together, we are elevating clinical endocrinology to improve global health.
Together, we are AACE.
Thank you,
Paul Markowski
CEO of AACE