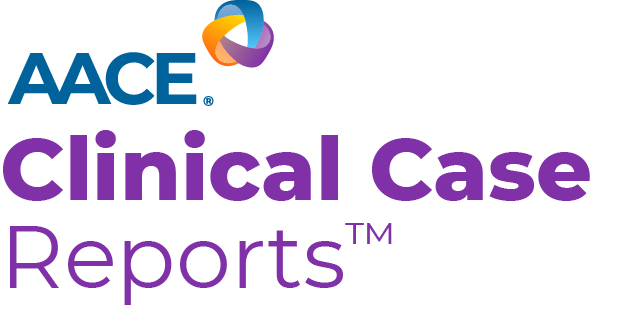 Gain immediate access to a wide range of case reports and commentary from noted endocrinology experts.
AACE Clinical Case Reports is a peer-reviewed, open access medical journal published bi-monthly online.
No Subscription? No Problem.
We provide this open access journal as an educational resource for practicing clinicians.
ACCESS THE JOURNAL
SUBMIT YOUR MANUSCRIPT
RATE CARD
Call for Peer Reviewers
We're seeking volunteers to serve as journal peer reviewers to evaluate manuscripts and provide constructive criticism to editors and authors. Outstanding reviewers may be considered for the Editorial Board. If you are interested in serving as a peer reviewer, email [email protected], with your CV/bio and a short statement describing your area of expertise, any qualifications and reasons for interest.
Quick Case Reports Quizzes
We have adapted some of our clinical case reports into fun quizzes to quickly test your clinical knowledge. Visit our Diabetes Resource Center to quiz yourself on diabetes clinical cases, and visit our Nutrition and Obesity Resource Center to quiz yourself on nutrition and obesity cases.
ACCR Now Accepts Video Vignettes and Endocrine Testing Manuscripts
AACE Clinical Case Reports (ACCR) is now accepting manuscripts in two new categories – Video Vignettes and Interpretation of Endocrine Testing.
See more info below for new manuscript types:
Video Vignettes
Video Vignettes should be high quality, clinically useful, and impactful videos of clinical and educational value. Topics may include interesting physical examination findings and diagnostic or therapeutic techniques, including, but not limited to imaging modalities, non-surgical thyroid/parathyroid procedures, minimally invasive, robotic, or open surgical techniques in endocrinology, diabetes technology, and other innovative technology for endocrine disease.
Interpretation of Endocrine Testing
These manuscripts are intended to help clinicians understand the rationale of ordering specific tests, results interpretation, and how to act based on those findings. Topics can include biochemical assay interference, common pitfalls in imaging, procedures, and sampling techniques. These manuscripts are not intended to report rare or unusual test findings. This should not include testing that was done incorrectly, unnecessarily, or out of context. Permission in the form of written consent from patient for use of actual test results must be included at time of manuscript submission.
SUBMIT A MANUSCRIPT
INFORMATION FOR AUTHORS