The AACE Learning Zone is where science, education and collaboration meet!
Think undeniably live, free flowing, serendipitous…with a whole bunch of new surprises.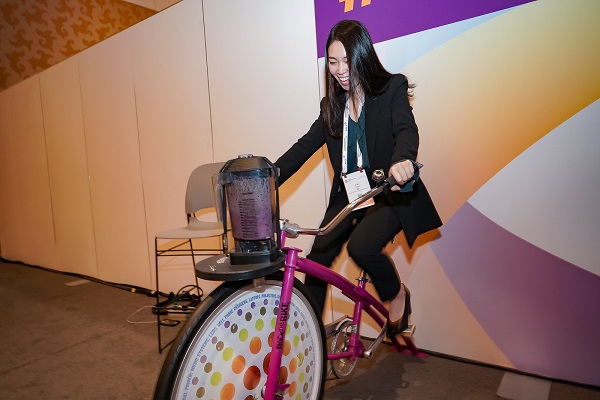 AACE Engagement Zone
Stop by the AACE Engagement Zone to learn more about AACE, participate in one-of-a-kind activations and get all your questions answered!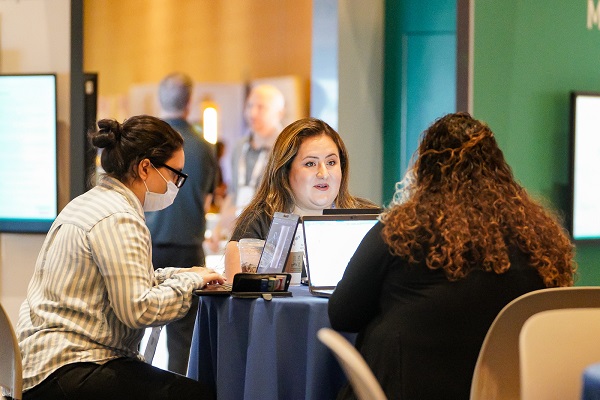 NEW! Collaboration Station
Focused on Thought Leadership and New Leadership Training Series. This stage in the Learning Zone will host deep dive speaker Q&As along with other opportunities to collaborate with your peers.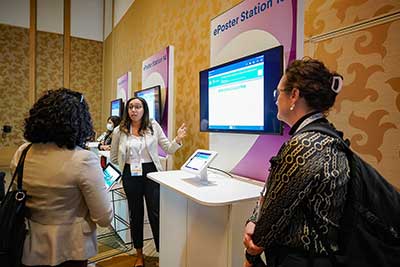 Poster Research Stations
While in the Learning Zone, check out our top-rated poster submissions. Hear the selected poster authors present their research during their scheduled appearances.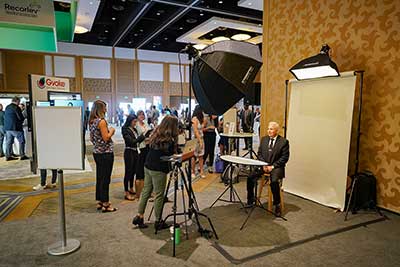 Headshot Lounge
Back by popular demand and for two days! Let us help you update your LinkedIn profile by stopping by the Headshot Lounge.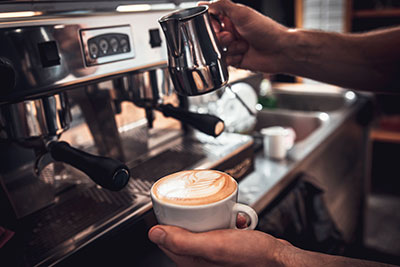 Barista & Coffee Station
Seattle is known for many things- coffee is one of them! Pick up your specialty coffee at the Barista Station in the Learning Zone.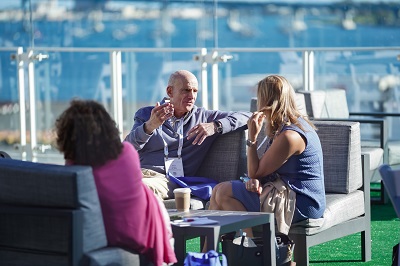 AACE Park
Take a stroll through the AACE Park, where we bring the great outdoors inside. The AACE Park boasts plenty of seating to connect with a colleague or simply rest your feet.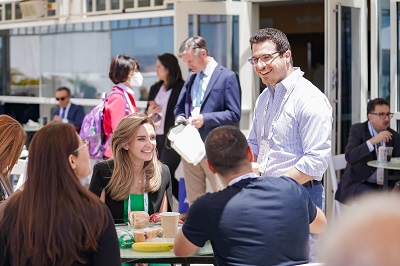 Food & Beverage Concession Pavilion
We know conferences can leave you famished. Get a bite to eat without having to leave the action. The F&B Pavilion will be located toward the back of the Learning Zone.
Concession stands are cashless.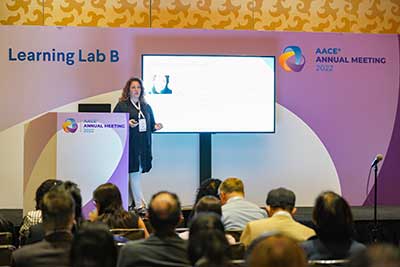 Learning Labs
Want to learn about the latest products, therapeutics and research? Join our Industry Partners for these informative sessions. Those that take place during lunch include the grub!
*Don't forget your headphones. These sessions will utilize silent technology that requires you to use audio headphones to tune in.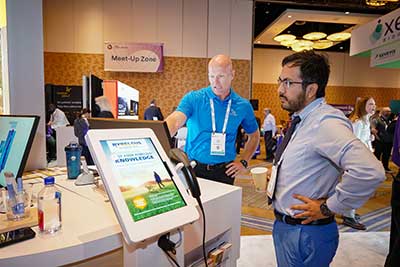 Industry Activations
With only a select number of industry partners on-site, attendees can participate in hands-on demos, discover new solutions and network freely.