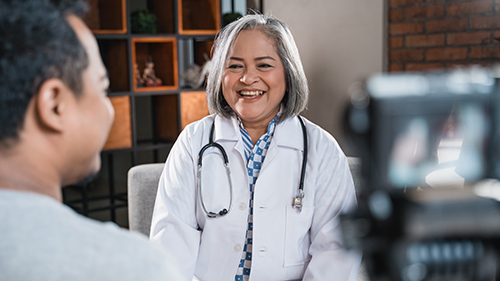 AACE Obesity Conference •

February 4-6, 2022
---
AACE is at the forefront of treatment of patients with obesity, a chronic disease that affects approximately one-third of Americans. Thank you for joining us at our inaugural obesity conference to learn about the latest advancements in obesity & nutrition, and earn CME/MOC through a combination of state-of-the-art-lectures, advanced case-based learning sessions, educational workshops, and more.
Learning Objectives
Participants will be able to:
Describe the linkages between obesity and its associated comorbidities.
Identify patient treatment options for obesity management.
Apply best practices in the assessment and treatment of obesity to reduce negative health outcomes from comorbidities.
Address the issue of weight bias in clinical practice.
Discuss the role of nutrition in prevention of obesity.
Characterize health disparities and social determinant of health in management of obesity.
Program Highlights
---
Our micro weekend (Fri-Sun) conference covered in-depth content about obesity, nutrition, NAFLD, NASH and other relevant topics for endocrinologists, specialists, and primary care team members.
This conference focused on obesity and nutrition clinical applications of evidence-based guidelines for the following topics:
Manage clinical obesity in primary care.
Treating obesity that drives dysglycemic disease such as PreDM/T2D.
Diagnose and treat nutrition and obesity and adiposity-based complications.
Address disparities in obesity care.
Understand the pathophysiology, pharmacologic and surgical therapies available to diagnose and manage obesity.
View our comprehensive schedule to learn about our expert speakers, plenary sessions, wellness activities, and much more.