Continuing Medical Education Information
Target Audience
Endocrinologists, cardiologists, nephrologists, gastroenterologists/liver disease specialists, primary care physicians, physician assistants, nurse practitioners, nurses, and pharmacists.
Learning Objective
By the end of the meeting, participants will be able to:
Discuss the latest scientific and clinical discoveries in the field of endocrinology, diabetes and metabolism.
Apply new found knowledge to the diagnosis and management of patients with disorders of endocrinology, diabetes or metabolism for improved patient outcomes. 
Assess the potential applications of emerging scientific advances that affect the practice of endocrinology. 
Explain to your patients the latest clinical treatment options in endocrine health.
Accreditation and Designation Statements
ACCME
The American College of Endocrinology (ACE) is accredited by the Accreditation Council for Continuing Medical Education (ACCME) to provide continuing medical education for physicians.
The American College of Endocrinology (ACE) designates this enduring material for a maximum of 88.75 AMA PRA Category 1 Credit(s)TM. Physicians should claim only the credit commensurate with the extent of their participation in the activity.
ABIM MOC
Successful completion of this CME activity, which includes participation in the evaluation component, enables the participant to earn up to 88.75 MOC points in the American Board of Internal Medicine's (ABIM) Maintenance of Certification (MOC) program. Participants will earn MOC points equivalent to the amount of CME credits claimed for the activity. It is the CME activity provider's responsibility to submit participant completion information to ACCME for the purpose of granting ABIM MOC credit. Only those who receive a passing score will be eligible for MOC credit.
Please allow two weeks for MOC points to appear within your account on the ABIM website. Participation information will be shared with the American Board of Internal Medicine (ABIM) through the Accreditation Council for Continuing Medical Education (ACCME) Program and Activity Reporting System (PARS).
Joint Accreditation Statement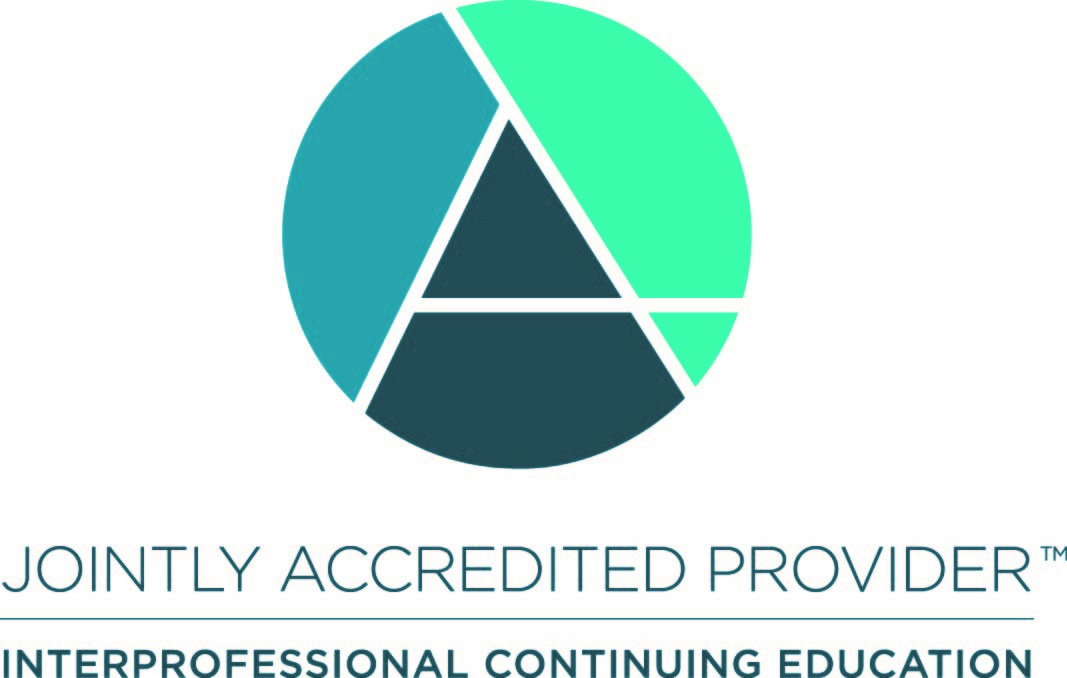 In support of improving patient care, this activity has been planned and implemented by the Postgraduate Institute for Medicine and AACE. Postgraduate Institute for Medicine is jointly accredited by the Accreditation Council for Continuing Medical Education (ACCME), the Accreditation Council for Pharmacy Education (ACPE), and the American Nurses Credentialing Center (ANCC), to provide continuing education for the healthcare team.
Continuing Nursing Education
The maximum number of hours awarded for this Continuing Nursing Education activity is 88.75 contact hours.
Provider approved by the California Board of Registered Nursing, Provider Number 13485, for 89.75 contact hours.
Continuing Pharmacy Education
Postgraduate Institute for Medicine designates this continuing education activity for 89.75 contact hour(s) (8.975 CEUs) of the Accreditation Council for Pharmacy Education.
(Universal Activity Number - JA4008162-9999-21-2607-L01-P)
Type of Activity: Application
Continuing Physician Assistant Education


Postgraduate Institute for Medicine has been authorized by the American Academy of PAs (AAPA) to award AAPA Category 1 CME credit for activities planned in accordance with AAPA CME Criteria. This activity is designated for 89.75 AAPA Category 1 CME credits. PAs should only claim credit commensurate with the extent of their participation.
Disclosure and Conflicts of Interest Policy:
The American Association of Clinical Endocrinologists (AACE) remains strongly committed to providing the best available evidence-based clinical information to participants of this educational activity and requires an open disclosure of any potential conflict of interest identified by our faculty members. It is not the intent of AACE to eliminate all situations of potential conflict of interest, but rather to enable those who are working with AACE to recognize situations that may be subject to question by others. All disclosed conflicts of interest are reviewed by the CME Subcommittee to ensure that such situations are properly evaluated and, if necessary, resolved. AACE educational standards pertaining to conflict of interest are intended to maintain the professional autonomy of the clinical experts inherent in promoting a balanced presentation of science. Through our review process, all AACE accredited activities are ensured of independent, objective, scientifically balanced presentations of information. Disclosure of any or no relationships will be made available for all educational activities.
AACE Annual Meeting Program Subcommittee
Chair, 2021 – Elizabeth Pearce, MD, MSc, FACE
Chair Elect, 2022 - Angela M. Leung, MD, MsC, ECNU
Vice Chair – Adriana G. Ioachimescu, MD, PhD, FACE
EC Liaison & President Elect - Felice A. Caldarella, MD, FACP, CDCES, FACE
Ex Officio, President – Howard M. Lando, MD, FACP, FACE
Ex Officio, Chair, Disease State Network Oversight Committee – Dace L. Trence, MD, MACE
Chair, Awards Task Force - Daniel L. Hurley, MD, FACE
Chair, Bone and Parathyroid - Robert A. Wermers, MD, FACE
Chair, Diabetes - Archana R. Sadhu, MD, FACE
Chair, Lipids and CV Health - Scott D. Isaacs, MD, FACP, FACE
Chair, Nutrition and Obesity – Monica Agarwal, MD, FACE
Chair, Pituitary, Gonad, Adrenal and Neuroendocrine - Irina Bancos, MD
Chair, Thyroid - Sina Jasim, MD
Advisor - Christine L. Twining, MD, FACE
Chair, Education Oversight Committee – David C. Lieb, MD, FACE
Commercial Support
This activity is supported by educational grants from the following:
Pituitary and adrenal disorders, gonad, and neuroendocrine session track
Strongbridge Biopharma
Obesity session track
Rhythm Pharmaceuticals
Diabetes session track
Abbott Diabetes Care
Medtronic
Pfizer-Merck Alliance
Bone and parathyroid session track
Radius Health, Inc.
Ultragenyx Pharmaceutical Inc.
Disclosures
Name of Individual w/ Disclosed Financial Relationship

Name of Commercial Interest Disclosed

Nature of Relationship w/ the Commercial Interest

Dr. Eliot Brinton, MD, FAHA, FNLA, FACE

89bio, Alexion, Amarin, Dalcor, Esperion, Medicure, Regeneron

Consulting Fees

Alexion, Amarin, Esperion, Medicure, Kowa

Honorarium

Amarin, Kowa

Research Support

Dr. Silvio Inzucchi, MD

Abbott, AstraZeneca, Boehringer Ingelheim, Esperion, Lexicon, Merck, Novo Nordisk, vTv Therapeutics

Consulting Fees

Boehringer Ingelheim

Clinical Trial Publications Committee

Novo Nordisk

Clinical Trial Steering Committee

AstraZeneca, Boehringer Ingelheim

Clinical Trial Executive Committee

Rodolfo Galindo, MD

Abbott Diabetes, Eli Lilly, Novo Nordisk, Sanofi, Valeritas

Consulting Fees

Dexcom, Abbott Diabetes Care, Novo Nordisk

Research Support

Anne Peters, MD

Abbott Diabetes Care, Dexcom, Insulet, Novo Nordisk

Research grant

Abbott Diabetes Care, Eli Lilly, Medscape, Novo Nordisk, Zealand

Consulting Fees

Eli Lilly

Advisory Board

Omada, Teladoc

Ownership Interest

Christie Ballantyne, MD, FACP, FACC

Abbott Diagnostic, Althera, Amarin, Amgen, Arrowhead Phamaceital, Astre Zeneca, Corvidia, Denka Seiken, Esperion, Genentech, Gilead, Matinas BioPharma Inc., New Amsterdam, Novartis, Novo Nordisk, Pfizer, Regeneron, Roche Diagnostic, Sanofi-Synthelabo

Consulting Fees

Abbott Diagnostic, ADA, AHA, Akcea, Amgen, Esperion, NIH, Norvartis, Regeneron, Roche Diagnostic

Research Grant

Michael F. Holick, MD, PhD

Abbott Inc.,

Honorarium

Ontometrics Inc.

Ownership Interest

Carbogen Amcis

University Grant

Biogena Inc., Quest Diagnostics, Vital Choice Inc.

Consulting Fees

Jeff Mechanick, MD

GoodSugar +

Ownership Int.

Abbott Nutrition International

Honorarium

Greg Forlenza, MD

Beta Bionics, Dexcom, Eli Lilly, Insulet, Medtronic Diabetes, Tandem Diabetes

Consulting Fees

Abbott/AbbVie, Beta Bionics, Dexcom, Insulet, Medtronic Diabetes, Tandem Diabetes

Research grant

Kathleen Dungan, MD

Abbott/AbbVie, Eli Lilly, Novo Nordisk, Sanofi Aventis

Research grant

Eli Lilly, Elsevier, Novo Nordisk, Tolerion

Consulting Fees

UpToDate, Cardiometabolic Health Conference

Honorarium

Robert Wermers, MD

Alexion Pharmaceuticals, Inc.

Research Grant

Natalie Cusano, MD

Radius, Shire/Takeda

Consulting Fees

Alexion, Shire/Takeda

Honorarium

Radius

Research grant

Richard Auchus, MD

Adrenas, Corcept, Janssen, Omass Therapeutics, Orphagen Pharmaceuticals, Quest Diagnostics, Recordati Rare Diseases

Consulting Fees

Neurocrine, Novartis, Spruce Biosciences, Stonebridge

Research grant

Ken Cusi, MD

Allergan Pharmaceuticals, AstraZeneca, Axcella Health, BMS, Boehringer Ingelheim, Coherus, Deuterex, Eli Lilly, Fractyl, Genentech, Genfit, Gilead Sciences, Janssen, Madrigal, Merck, Pfizer Pharmaceuticals, Poxel, Prosciento, Sanofi-Adventis, Viscera Labs

Consulting Fees

Cirius Therapeutics, Inc., Echosens, Inventiva, NIH, Nordic, Novo Nordisk, Novartis Pharmaceuticals Corporation, Zydus

Research grant

Fatmia Stanford, MD, MPH, MPA, FAAP, FACP, FAHA, FAMWA, FTOS

Amazon

Research Support

Calibrate, GoodRx, Novo Nordisk

Consulting Fees

Angela Leung, MD, MSc, ECNU

American Thyroid Association, IBSA Institut Biochimique SA

Author/Editorial Board

Medscape, Vertice Pharma

Consulting Fees

 

 

Monika Safford, MD

Amgen

Consulting Fees

Michael R. McClung, MD, FACP, FACE, FASBMR

Amgen

Consulting Fees

Amgen

Honorarium

Steven T. Harris, MD, FACP, FASBMR

Amgen, Radius Health

Consulting Fees

Amgen, Radius Health

Honorarium

Mikhail Kosiborod, MD, FACC, FAHA

Amgen, Applied Therapeutics, AstraZeneca, Bayer, Boehringer Ingelheim, Eli Lilly, Janssen, Merck, Novo Nordisk, Sanofi, Vifor Pharma

Consulting Fees

AstraZeneca, Boehringer Ingelheim, Novo Nordisk

Honorarium

AstraZeneca, Boehringer Ingelheim

Research grant

Adi Cohen, MD, MHS

Amgen, Eli Lilly

Research grant

Gary Edelson, MD

Amgen

Honorarium

Meryl LeBoff

Amgen

Ownership Interest

Benjamin Leder, MD

Amgen, Radius

Consulting Fees

Bart Clarke, MD

Ascendis, Inc., Chugai Pharmaceutials, Takeda

Research grant

Rashmi Mullur, MD

Ascensia Diabetes Care

Royalties

Guillermo Umpierrez, MD, CDE

Astra Zeneca, Dexcom, Novo Nordisk

University Grant

Steve Nissen, MD

Astra Zeneca, Novo Nordisk

Reearch Support

Dror Dicker, MD

AstraZeneca, Boehringer Ingelheim, Novo Nordisk

Consulting Fees

Boehringer Ingelheim, Novo Nordisk, Eli Lilly

Research Grant

AstraZeneca, Boehringer Ingelheim, Novo Nordisk

Honorarium

Lance Sloan, MD, MSE, FACE, FASN, FACP

AstraZeneca, Boehringer Ingelheim, Janssen

Consulting Fees

AstraZeneca, Boehringer Ingelheim, Eli Lilly, Janssen

Honorarium

Ildiko Lingvay, MD, MPH, MSCS

AstraZeneca, Boehringer Ingelheim, Janssen, Bayer, Eli Lilly, Intarcia, Intecept, Mannkind, Merck, Novon Nordisk, Pfizer, Sanofi, TARGETPharma, Valeritas, Zealand

Consulting Fees

Boehringer Ingelheim, Merck, Novo Nordisk, Pfizer, Sanofi

Research Grant

Mylan

Contracted Research

Fida Bacha, MD, FAAP

Takeda

University Grant

AstraZeneca

Research Support

Janet McGill, MD, MA

Bayer, Boehringer Ingelheim,Dexcom, Salix

Consulting Fees

Dexcom, Medtronic, Novo Nordisk

Research Grant

Dexcom, Medtronic

University Grant

Michael Tuttle, MD

Bayer, Eisai, Veracyte

Consulting Fees

Steven Russel, MD

Beta Bionics, Convatec, Eli Lilly Diabetes, Novo Nordisk, Senseonics

Consulting Fees

Novo Nordisk

Honorarium

Jennifer Sherr, MD, PhD

Bigfoot biomedical, Cecelia Health, Eli Lilly, Insulet Corporation, Medtronic Diabetest

Consulting Fees

Dexcom, Medtronic

Research Support

Eli Lilly, Insulet Corporation, Medtronic Diabetes

Contracted Research

Lexicon, Sanofi, Insulet, Eli Lilly, Medtronic

Honorarium

Arya Sharma, MD

Boehringer Ingelheim/Eli Lilly, Novo Nordisk

Consulting Fees

Boehringer Ingelheim, Novo Nordisk

Honorarium

Rachel Pessah-Pollack, MD, FACE

Boehringer Ingelheim, Radus

Consulting Fees

Health Monitor, Medscape

Honorarium

Professor Luca Busetto, MD

Bruno farmaceutici

Honorarium

Novo Nordisk

Consulting Fees

Maria Fleseriu, MD, FACE

Chiasma, Crinetics, Inois, Novartis, Recordati

University Grants/Research Support

Chiasma, Crinetics, Ionis, Ispen, Novartis, Pfizer, Recordati

Honorarium

Chiasma, Crinetics, Ionis, Ispen, Novartis, Pfizer, Recordati

Consulting Fees

Diane Donegan, MD

Corcept

Contracted Research

Corcept

Consulting Fees

Mouhammed Amir Habra, MD

Exelixix, Corcept

Research Grant

Corcept, HRA Pharma

Honorarium

Anand Vaidya, MD, MMSc

Corcept Therapeutics, HRA Pharma, Mineralys

Consulting Fees

Amisha Wallia, MD

Eli Lilly,Novo Nordisk, United Health Group

Research Grant

Marie McDonnell, MD

Eli Lilly

Research Support

Everlywell Inc

Consulting Fees

Vijay Shivaswamy, MD

Eli Lilly, Kowa Pharmaceuticals, Novo Nordisk

Research Grant

Francesco Rubino, MD

Ethicon

Honorarium

GI Dynamics, Medtrnic, Novo Nordisk

Consutling Fees

Ethicon, Medtronic

Research Grant

Shanu Kothari, MD

Ethicon, Gore, Medtronic

Honorarium

Ted Kyle, RPh, MBA

Gelesis, Novo Nordisk

Consulting Fees

Gelesis, Novo Nordisk

Contracted Research

Nutrisystem, Gelesis, Novo nordisk

Honorarium

Gelesis

Research Grant

Novo Nordisk, Nutrisystem, Gelesis

Research Support

Richard Pratley, MD

Novo Nordisk

Honorarium

Merck, Novo Nordisk, Pfizer, Sanofi, Scohia Pharma Inc, Sun Pharmaceutical Industries

Consulting Fees

Hammi Pharmaceutical Co., Metavention, Novo Nordisk, Poxel SA

Research Grant

Alex Tessnow, MD

Horizon, Sanofi

Consulting Fees

Marius Stan, MD

Horizon Pharma, Immunovant

University Grant

Irina Bancos, MD

HRA Pharma, Sparrow Pharmaceutics

Consulting Fees

Tait Shanafelt, MD * Keynote Speaker

Mayo Clinic

Honorarium

Mayo Clinic

Royalties

Shivani Agarwal, MD, MPH

Medtronic

Consulting Fees

Prof George Grunberger, MD, FACP, MACE

Medtronic

Contracted Research

Slman Razvi, MD, FRCP

Medtronic

Honorarium

Sandra Weber, MD, FACP, FACE

NIH

Grant/Research Reprot

NIH

Research Grant

Dr. Dace L. Trence, MD, FACE

Medtronic

Stockholder/Ownership Interest

Sanofi

Stockholder/Ownership Interest

Dr. Ian DeBoer, MD

AstraZenca, Bayer, Boehringer Ingelheim, Cyclerion Therapeutics, George Clinical, Goldfinch Bio

Consulting Fees

DexCom

Research Support

Dr. Marconi Abreu, MD

Tandem Diabetes

Spouse - Diabetes Educator/Salary

Adriana G. Ioachimescu, MD, PhD, FACE

Chiasma, Crinetics, Pfizer, Recordati, Stonebridge, Tiburio

Consulting Fees

Chiasma, Pfizer, Recordati, Novartis, Stonebridge

Research Grant

Chiasma, Crinetics, Pfizer, Recordati, Stonebridge

Pending grants

W. Timothy (Tim) Garvey, MD

Eli Lilly, Epitome, Novo Nordisk, Pfizer

University Grants/Research Support