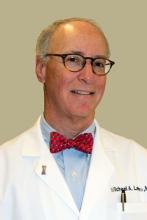 ACE Frontiers in Science & Distinction in Endocrinology Award
Michael Levine, MD, FAAP, FACP, MACE
Dr. Levine is Chief Emeritus of Endocrinology and Diabetes and Director of the Center for Bone Health at The Children's Hospital of Philadelphia and holds the Lester Baker Endowed Chair and is Professor Emeritus of Pediatrics and Medicine at the University of Pennsylvania Perelman School of Medicine. His research interests focus on the genetic basis of endocrine signaling defects.  His primary clinical interests are endocrine diseases that affect bone and mineral metabolism, particularly osteoporosis, primary hyperparathyroidism, and hypoparathyroidism. Dr. Levine has been named as One of America's Best Doctors since 2005.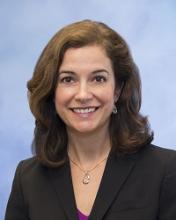 Hossein Gharib MD, Educational Lectureship Award
Megan Haymart, MD
Dr. Haymart is Professor of Medicine in the Division of Metabolism, Endocrinology, and Diabetes and the Department of Internal Medicine at the University of Michigan. She is also the Nancy Wigginton Endocrinology Research Professor in Thyroid Cancer. Dr. Haymart's research interest lies in exploring how to improve cancer care delivery, with a focus on thyroid cancer, an understudied cancer that disproportionately affects women.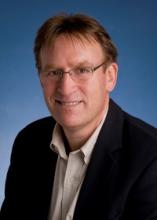 Alan J. Garber, MD, PhD, MACE Lectureship Award
Gary Lewis, MD
Dr. Lewis completed his medical training in 1982 at the University of Witwatersrand in South Africa, followed by specialty training in Internal Medicine and then Endocrinology at the University of Chicago. He is a Full Professor in the Departments of Medicine and Physiology, University of Toronto and he holds the Sun Life Financial Chair in Diabetes and the Drucker Family Chair in Diabetes Research. Dr. Lewis is recognized internationally as a foremost expert in the field of lipoprotein metabolism in insulin resistance and diabetes.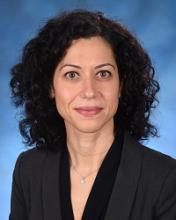 H. Jack Baskin, MD, Endocrine Teaching Award
Rana Malek, MD
Dr. Malek is an Associate Professor of Medicine at the University of Maryland School of Medicine. She is the Fellowship Program Director for Endocrinology, Diabetes and Metabolism and has held various leadership roles in undergraduate medical education. Dr. Malek is invested in the recruitment and development of future endocrinologists who are trained to address health disparities in their patient populations. She has integrated health equity as a core element of the fellowship curriculum at the University of Maryland to train fellows in the social determinants of health, identification of health disparities, care for incarcerated individuals, and improving resource utilization in uninsured and underinsured individuals.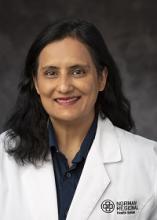 Outstanding Service Award for the Promotion of Endocrine Health of an Underserved Population
Lubna Mirza, MD
Dr. Mirza has been working as an Endocrinologist, and Diabetes Specialist, at Norman Regional Hospital since 2010. She is a volunteer faculty member for the Comanche Memorial Hospital Family Practice residency program in Lawton, Oklahoma, and a volunteer Endocrinologist at Shifa Clinic, in Oklahoma City. She has contributed over two hundred articles in the Urdu language to the online magazine Humsub, promoting awareness in the general public about women's health, Diabetes, and other endocrine disorders. She has volunteered at the free clinic in a remote village in Pakistan and has taught Endocrinology to international medical graduates in several different countries including Egypt, India, Pakistan, South Korea, Canada, Russia, and Ecuador.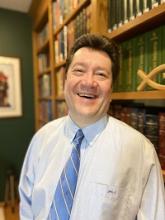 AACE Outstanding National Clinician Award
J. Michael Gonzalez-Campoy, MD, PhD, FACE
Dr. Gonzalez-Campoy is Medical Director and Chief Executive Officer of the Minnesota Center for Obesity, Metabolism and Endocrinology (MNCOME) in Eagan, Minnesota. He introduced bariatric endocrinology as a subspecialty, and is the principal editor of the premier textbook on this subject. He was instrumental in helping national professional organizations accept overweight, obesity and adiposopathy as primary treatment targets. He helped create the certification examination for the American Board of Obesity Medicine, and received his certification with the first class of bariatric medicine specialists.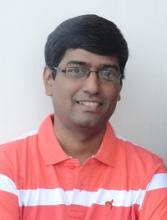 AACE Outstanding International Clinician Award
Sujoy Ghosh, MD, FACE, DM, FRCP
Dr. Ghosh is Professor of Endocrinology at Institute of Post Graduate Medical Education & Research Calcutta. After obtaining his MRCP & MRCPS in the United Kingdom, he returned to India to rejoin the Department of Endocrinology & Metabolism, Institute of Post Graduate Medical Education & Research.  There, he transformed the department by starting a pediatric diabetes clinic, specialized thyroid nodule clinic, pregnancy diabetes clinic, Diabetes Kidney disease clinic, and specialized diabetes foot clinic. Dr. Ghosh is author of 6 books and number book chapters (over 35) and is also a member of the International Advisory Board of Davidson's Principles & Practice of internal Medicine (endocrinology & diabetes section).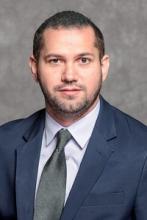 AACE Rising Star in Endocrinology Award
Ricardo Correa, MD, EdD, FACE, FACP
Dr. Correa is an Associate Professor of Medicine and Program Director for the Endocrinology, Diabetes and Metabolism of the University of Arizona College of Medicine-Phoenix and the Director for diversity and inclusion for Graduate Medical Education. He has served as the chair of the young physician subcommittee of the AACE and as a fellow-in-training member on the AACE Board of Directors.  He has been involved with local, regional, and national organizations in the area of medical education, leadership and physician wellbeing including the AMA Joy in Medicine organization, the ACGME at different levels including the Duty Hour Task force, the NBME, ABIM, ABMS among other organizations.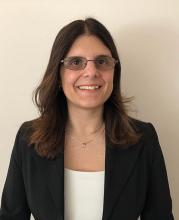 AACE Rising Star in Endocrinology Award
Maria Papaleontiou, MD
Dr. Papaleontiou, is an Assistant Professor of Internal Medicine with an appointment in the Division of Metabolism, Endocrinology and Diabetes at the University of Michigan. Dr. Papaleontiou's clinical practice focuses on geriatric endocrinology and thyroidology, where she works closely with primary care physicians and other specialists, including geriatricians, radiologists, and oncologists. She also conducts health services research in the field of thyroidology and aging and has received funding from the National Institute on Aging, the Claude D. Pepper Center program, the Elizabeth Caroline Crosby Research Fund, and the University of Michigan Biology of Cardiovascular Aging Core.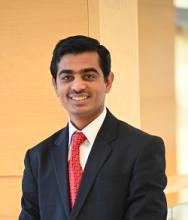 AACE Rising Star in Endocrinology Award
Viral Shah, MD
Dr. Shah is a Board-Certified Adult Endocrinologist and an Associate Professor at the Barbara Davis Center for Diabetes, University of Colorado Anschutz Medical Campus. His research is focused on improving glycemic control and reducing complications, with special interest in fracture prevention, in people with type 1 diabetes. He has been a part of landmark research such as REPLACE-BG, WISDM, Artificial pancreas Cambridge (ApCam), OP5 HCL, and Dexcom G6 pivotal that led to FDA approval of newer devices and changed the type 1 diabetes management. Moreover, his interest in understanding the effect of diabetes on bone fragility had led to two NIH-funded studies investigating effect of long-standing T1D on bone tissue material properties and factors affecting bone density and bone mechanical properties in adults with type 1 diabetes.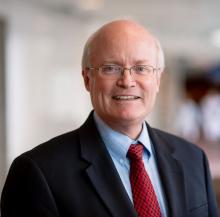 Yank D. Coble, Jr., MD, Distinguished Service Award
Bart L. Clarke, MD, FACP, FACE
Bart L. Clarke, M.D. is a Consultant and a member of the Metabolic Bone Disease Core Group in the Division of Endocrinology, Diabetes, Metabolism, and Nutrition at the Mayo Clinic, and Professor of Medicine in the Mayo Clinic College of Medicine. His current clinical research interests include parathyroid disorders, rare bone diseases, postmenopausal osteoporosis, new anabolic therapies for osteoporosis, glucocorticoid- and transplantation-induced osteoporosis. He is Past-President and a former Council member of the American Society for Bone and Mineral Research, and a member of the American Association of Clinical Endocrinology, Endocrine Society, and the American College of Physicians. He is on the editorial boards for Osteoporosis International and Bone, and served as associate editor for Endocrine Practice and AACE ASAP, on the editorial board of the Journal of Bone and Mineral Research, on the FDA Reproductive Health Drug Advisory Board, and is a past Chair of the Mayo Clinic Institutional Review Board.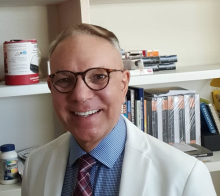 Master of American Association of Clinical Endocrinology (MACE)
Francisco Bandeira, MD, PhD, FACE
Dr. Bandeira received his MD from the University of Pernambuco Medical School and completed his internal medicine and endocrinology training in Recife, Brazil. After further research and clinical training at Oxford University, he received his PhD from National School of Public Health in Rio de Janeiro. He has been Professor and Chair of Endocrinology at the University of Pernambuco since 2012. For more than two decades, he has conducted research in metabolism and bone disorders, and has published many articles in peer-reviewed English language journals. He has served as editor or coeditor of 12 books in endocrinology. In 2014, he coedited the "Problem-Oriented Textbook of Endocrinology & Diabetes," which was well-received, and the second edition is now ready for print. He has lectured on parathyroid disease and vitamin D at Brazil endocrine meetings as well as many other countries, including the U.S., Jordan, Italy, Portugal, Argentina, and Chile.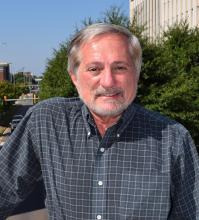 Master of American Association of Clinical Endocrinology (MACE)
W. Timothy Garvey, MD, FACE
Dr. W. Timothy Garvey is the Butterworth Professor of Medicine, Department of Nutrition Sciences, University of Alabama at Birmingham (2003–present), Chair of the Department (2003-2018), and director of the NIH-funded UAB Diabetes Research Center.  He obtained his MD degree, cum laude, from St. Louis University in 1978 and completed residency training in Internal Medicine at Barnes Hospital, Washington University, 1981.  He was a clinical fellow in Endocrinology and Metabolism at the University of Colorado Health Sciences Center and University of California, San Diego School of Medicine.  Dr. Garvey held faculty posts at UCSD (Assistant Professor); Indiana University (Associate and full Professor); and, from 1994 to 2003, was Director of the Division of Endocrinology at the Medical University of South Carolina prior to moving to UAB.

Outstanding Corporate Partner Award
Lilly Diabetes